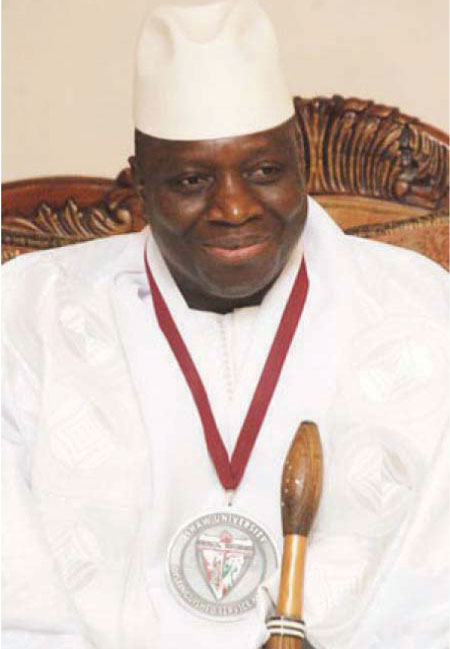 The Gambian leader has accepted, once again, the Babili Mansa title he rejected barely seven months ago.
With effect from 16 June 2015, President Yahya Jammeh shall be addressed as 'His Excellency Sheikh Professor Alhaji Dr Yahya AJJ Jammeh, Babili Mansa', the national broadcaster, GRTS, said quoting a statement from the Office of the President in Banjul.
Babili Mansa, a Mandinka phrase meaning 'King builder of bridge', was designated to the Gambian leader in August 2014. He abandoned the title four months after it was conferred on him.
The initial dropping of Babili Mansa came two months after he removed from his names the Muslim title of 'Nasirul Deen', one of the highest Islamic titles, conferred on him by the Supreme Islamic Council.
Read Other Articles In Article (Archive)