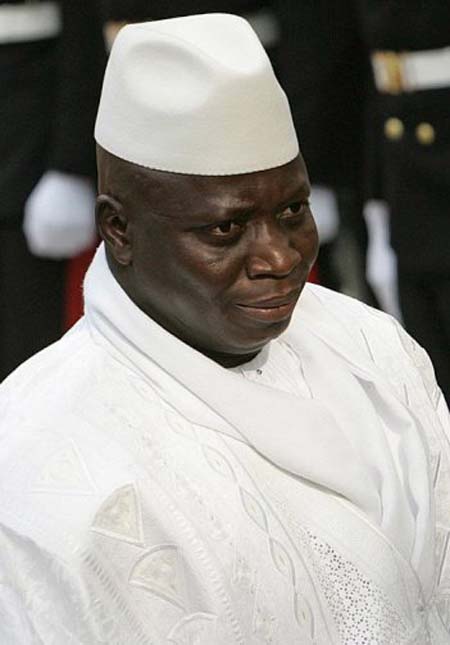 President Yahya Jammeh has proclaimed The Gambia an Islamic State in line with the country's "religious identity and values".
"In line with the country's religious identity and values, I proclaim The Gambia as an Islamic state," the President said.
He made this proclamation when concluding his 2015 dialogue-with-the-people tour, during a well-attended meeting on Thursday in Brufut, Kombo North.
"Accepting Allah's religion as your religion and as your way of life is not negotiable," President Jammeh added.
He however cautioned all and sundry to respect the religion of others such as Christians, saying:"Let me make it very clear: that does not mean Christians cannot worship in their way of life. Christians should be given their own respect; the way they celebrate Christmas or whatever will continue.In our relationship with all the rest of the religions, nobody has the right to interfere with their way of life."
The President said further: "You the Muslims: be a Muslim; worship according to the Quran and the Sauna of the Prophet (SAW) and let others also worship what they believe in."
He also cautioned everyone against questioning the dress code of others based on religious grounds.
"I have not appointed anybody as an Islamic policeman," the president emphasised. "The way women dress is not your business; you are Muslim she is a Muslim; you should not tell her how she should dress, it is not your business, in the next world you cannot defend her.
"You can tell her nicely that we don't expect this of you, but to attack them because what they are wearing is short; is that your business?"
The president concluded his statement, reiterating his proclamation that: "We will be an Islamic state that would respect the rights of all citizens and non-citizens."
It would be recalled that The Gambia has a population of 1.8 million inhabitants of which 95 per cent are Muslims.
Read Other Articles In Article (Archive)