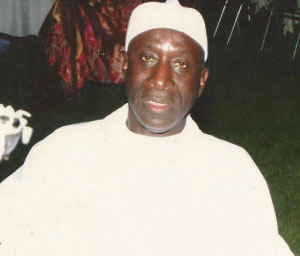 President Yahya Jammeh has pardon businessman Mam Sait Njie who was jailed earlier this year on a single count charge of economic crime.
A media release from the presidency Friday evening said: "The President of the Republic of the Gambia Sheikh Professor Alhagie Dr Yahya Jammeh in exercise of the powers vested on him under section 82 of the constitution of the republic of the Gambia (1997) has granted Mr Mam Sait Njie a pardon for the offences for which he was convicted and sentenced; and is therefore released from prison custody with immediate effect."
It would be recalled that the Special Criminal Court in Banjul on 27th March 2012 convicted and sentenced Mam Sait Njie to pay a fine of D300, 000 in default to serve 3 years in prison with hard labour, and another fine of D4.5 million in default to serve 6 years in prison with hard labour.
The move comes exactly a month after Jammeh also granted presidential pardon to four others namely, Dr Amadou Scatred Janneh, former information minister, and Tamsir Jasseh, former director-general of Immigration, who were jailed for treason.
Also granted presidential pardon last month are Ousman Jammeh, former Secretary General and Head of the Civil Service, and Karafa Sanneh, a former manager of Kanilai Family Farms.
Read Other Articles In Article (Archive)