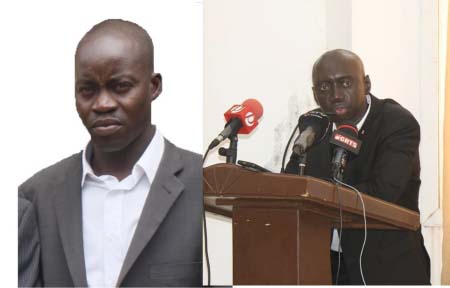 The president of Journalists Against Illicit Drug Trafficking and Organised Crimes (JAIDTOC), Momodou Kanteh has praised the Drug Law Enforcement Agency The Gambia (DLEAG) for its position on drug trafficking in the country. He said the leadership at the agency seems to be committed to the fight against illicit drugs in The Gambia.

In an interview recently, Kanteh stated that considering the number of arrests made by the agency within the past two years is commendable. He pointed out that a good chunk of Gambians particularly young people are involved in drug thus there is a need to have a dedicated and committed leadership at DLEAG to curtail the surge of drugs within the Gambia.
"I know, in so many occasions people have pointed fingers at officials of the agency, claiming that the officials themselves are involved in drug peddling, or aiding peddlers," Kanteh said. He added there is no perfect institution in this world, but with a dedicated leadership many things could be corrected.
Commenting on the recent move taken by DLEAG to dismiss one of its operatives called Lamin Sima, the JAIDTOC president said the director general of DLEAG, Bakary Gassama said it at the launching of JAIDTOC that under his leadership, there will be no sacred cow and anyone found wanting would not be spared by the law.
"It's said that charity begins at home, and I think Gassama is trying to ensure that his officers are professional and efficient in their duty to combat drug trafficking in the country," Mr. Kanteh said. "When JAIDTOC was involved in radio sensitisation at DHK, we have had people calling in and alleging that officers are also involved with drug trafficking, and in my report to DLEAG, I did include those accusations coming from the public, but whether this is true or not, I believe officers would be more careful now under Gassama's leadership."
The JAIDTOC President advised people to avoid illicit drugs. He said so many people lost their lives or are confined in one place due to drug abuse. He said according to officials from The Gambia psychiatric hospital, most of the patients there are diagnosed with Substance Used Disorder (SUD). And for him, illicit drug in a country brings nothing but social disorder.
Kanteh used the opportunity to call on the relevant authorities to allow DLEAG officers to be armed during operations. He said officers not allowed to carry along arms while on operations, imply that the country is putting the lives of operatives in danger.
Read Other Articles In Article (Archive)