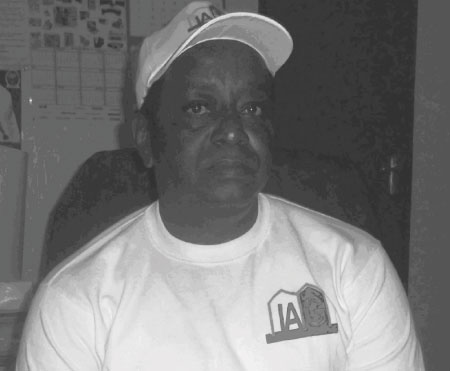 Insurance practitioners in The Gambia have reiterated their call for the setting up of an insurance commission that can self-regulate the industry.
The establishment of a national insurance commission, which is already  operational in almost all English-speaking West African countries, was one of the key issues discussed at the 24th Annual General Meeting of the Insurance Association of The Gambia (IAG) held recently at the Atlantic Hotel in Banjul.
"The insurance industry is going to come up with a position paper that will be tabled before government for consideration," said IAG's executive secretary Henry Jawo, after a closed-door meeting of the insurance umbrella body at the Atlantic Hotel. 
A draft position paper has already been prepared and was considered at the AGM, Mr Jawo said: "It is almost done for submission to the necessary requisite authorities."
He continued: "The establishment of a national insurance commission for The Gambia is the way forward for the development of the country's insurance industry.
"Already we have sensitised a lot of stakeholders, including the parliamentarians, about the importance of establishing this commission and the benefits the government, the insurance industry, and even the insuring public as well as the economy at large stand to gain."
Over the years, the IAG has been taking strategic strides to give birth to an insurance commission - an autonomous body that will directly oversee the functions and affairs of The Gambia insurance industry. The theme of the 22ndAGM of the association, held in 2009, was: "Working towards a national insurance commission for The Gambia."
However, though the constitution of The Gambia mandates the Central Bank of The Gambia (CBG) to direct and regulate the financial sector, including the insurance industry, many insurance technocrats believe an insurance commission is a vital vehicle the industry needs to wield the affairs of insurance entities, address the problems affecting the industry as well as steer it in the right direction for the benefit of the general public and the national economy.  
The commission, if established, will serve as a regulatory and coordinating authority of insurance matters in the country hence prevents the abuse of insurance services by some of the operators.
In the same vein, Mr. Jawo said they have resolved to further continue with more insurance awareness activities to be carried out both in the Greater Banjul Area and the provinces. 
As part of the vigorous awareness creation campaign the association will embark on, programmes on insurance that were being aired over GRTS Radio and West Coast Radio stations "will be revived very soon". 
Last year, the Gambia insurance industry performed relatively well, while all the eleven insurance companies in the country are now full fledge members of the IAG. 
"We can do better now that all companies in the market are full members of the IAG," said Mr. Jawo.
Read Other Articles In Article (Archive)