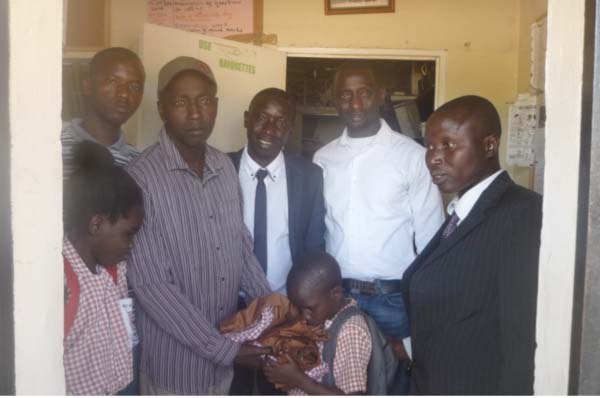 The Global Initiative for the Support of People with Physical Disability (GISPD), a charitable foundation, on Monday supported the Gambia Organisation for the Visually Impaired (GOVI) School with 86 uniforms, 43 pairs of shoes and a cash amount of D11,000.
Speaking at the presentation ceremony held at the school ground, Mamud Touray, executive director of GOVI, said the gesture by GISPD is unique, saying it will help GOVI in furthering the education of visually impaired children.
He commended GISPD for their continuous efforts to support GOVI.
GOVI Chairperson Ndey Yassin Secka said people with disability are doing their best towards national development endeavours.
She pointed out that disabled children are vulnerable as some parents care less about them compared to their abled children.
Ansumana Sano, GISPD country coordinator, said the organisation, registered in The Gambia in 2014, was founded by a UK-based Gambian by the name Ousman Jallow who is supporting Gambians worldwide.
Sano explained that the major focus of the organisation is supporting disabled children and children of disabled parents.They give support in the areas of education, health, mobility, among others.
Alagie Gaye of Gayenyoro Limited, for his part, thanked GISPD for the donation while calling on the government and the private sector to give more support to disabled children so that they can have a life like any other person.
Ali Sallah, head teacher at GOVI School, also expressed gratitude for the gesture saying out of the many Gambians in the diaspora, only a handful are supporting their communities back home.
Kalipha Saho, a board member of GISPD, said whatever little they can do, they will do it for the betterment of disabled children in The Gambia.
Read Other Articles In Article (Archive)