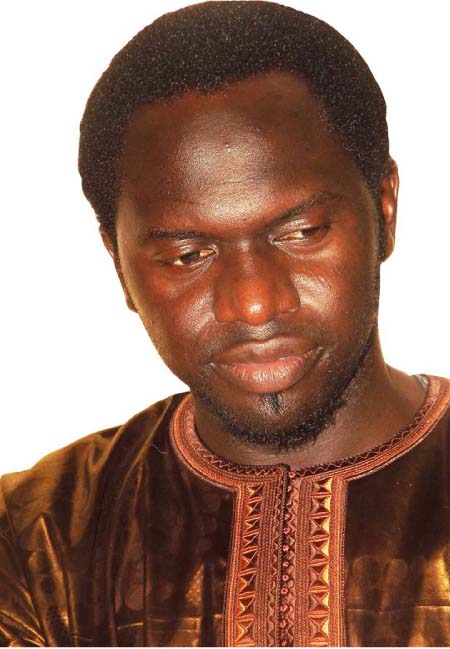 The Minister of Information and Communication Infrastructure of The Gambia has disproved recent reports by certain international media that a 'trade union' leader was "allegedly killed by [government] intelligence agents".
Speaking to Agence France-Presse (AFP) yesterday, Minister Bojang said: "There is a concerted campaign of calumny waged against The Gambia and the Gambia Government by Western media and their acolytes. Even when a stray donkey dies on an island in mid-Gambia, they will try to out-clamour each other in saying it is killed by the Government. The Government of The Gambia regrets the unfortunate death of any Gambian or member of the human family for that matter."
Last week, one of the world's leading news agencies, Reuters, issued a report, quoting International Transport Workers' Federation (ITF) as saying "[Sheriff Dibba of The Gambia National Transport Control Association (GNTCA)] was arrested last month and died on February 21 in Mile 2 prison after being beaten and tortured by members of the National Intelligence Agency (NIA)…"
The story gained traction and was republished around the world. Even the director-general of the International Labour Organisation through his spokesman expressed his "deep concern" and urged the Gambia Government to carry out an independent inquiry into the circumstances of Sheriff Dibba's tragic death.
In reaction, Information Minister Bojang said: "The last time I checked, journalism was about facts, facts and facts and not about reporters playing to stereotypes and writing whatever lies suits their fancy… or filling one's article with spurious claims from so-called anonymous sources that cannot be held up to the light of truth.
"Firstly, Mr Sheriff Dibba and the leadership of the GNTCA were never picked up or at any point detained by the National Intelligence Agency. They were arrested by the police, arraigned and the court ordered them remanded. They were held at the Banjul police headquarters and never remanded at Mile 2. And while in detention, they were never beaten or tortured."
Minister Bojang further explained: "Sheriff Dibba was a middle-aged man in apparent poor health. On 20th February while under police detention, he complained of being ill and walked himself, accompanied by the police and his relatives, to the Edward Francis Small Teaching Hospital. He was diagnosed with uncomplicated malaria and hypertension and after four hours of treatment, was considered asymptomatic and discharged.
"The following day, when his illness took a turn for the worse, he was rushed to the Sharab Medical Centre, Kanifing and died shortly after. On 23rd February, a post-mortem examination was carried out on his body and it was established that the cause of death was Ischemic Heart Disease or coronary artery disease, a condition that affects the supply of blood to the heart as the blood vessels are narrowed or blocked due to the deposition of cholesterol on their walls. The examination also revealed that he had a host of other ailments including severe lung and liver congestion."
"Basically, contrary to the media reports, both the private doctor and the pathologist who examined him before and after death indicated that there was no evidence of external or internal injury on his body. In fact, his medical reports indicated that he's been diabetic and hypertensive and has been requiring clinical attention for a while."
The Information minister said instead of digging up the facts as they are wont to do, the reporters in this case webbed together false information and opinions and stitched them as facts which have been clearly disproved.
Asked about the trial of the GNTCA leaders, Minister Bojang said: "I cannot possibly comment on the merits or otherwise of an ongoing litigation. That would be sub-judice."
Read Other Articles In Article (Archive)