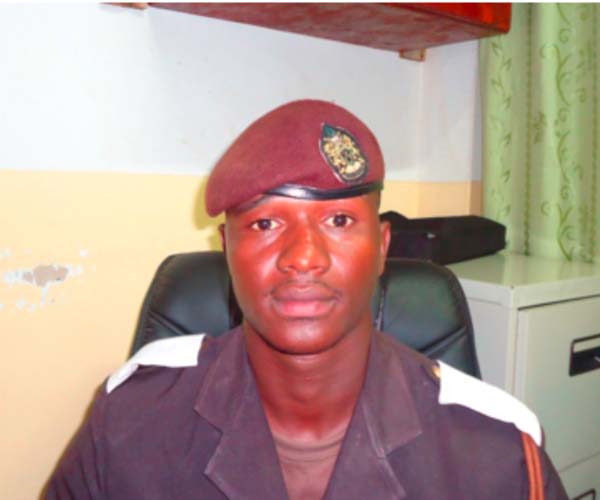 The public relations officer at the of Immigration Department, Saidou Bah, has made it clear that the fee for the biometric passport is D3,000 and it is non-refundable.
The Immigration PRO was briefing reporters in his office on Wednesday on the rationale behind the introduction of the new biometric passport, its security features and the importance attached to it. 
The Gambia is yet to officially launch the new biometric passport, but the pre-launching campaign for Gambian citizens has started since 22 September 2014, Bah announced.
A biometric passport carries bio-data that links the holder to the document. It has many security features embedded in the passport, which could only be detected using a machine, Bah explained.
"It is also part of a way to fast-track border crossing, especially at the airport with an E-gate installed at the airport for automatic border control," he said.
He also said the new biometric passport would serve as a counter-fraud measure, because it would be impossible to forge, as the thumbprint and iris are saved in it.
The introduction of biometric passport would also reduce or prevent identity theft, he went on, explaining the difference between the old and new passport systems.
The biometric passport is part of the recommendations from the International Civil Aviation Organization (ICAO), which asked countries to come up with a highly-secure passport like a biometric or machine readable passport, according to PRO Bah. He declared that Gambian citizens are the only persons qualified to apply for the biometric passport.
They can go to any Ecobank branch to buy a form for D60, fill it and attach required documents to the form.
The validity period of the new passport is five years, and one would get the passport withii a week, after submitting the completed application form to the immigration authorities in Banjul.
Meanwhile, people can still use their existing passport until the expiry date stated on the passport.
"You must be sure of your nationality before applying for this biometric passport," he warned, adding that there is no way one could manipulate the system and get the biometric passport. 
There are a lot of sensitization programmes countrywide regarding the new biometric passport, which could facilitate easy and quick visa application because of the security standards of the passport, Bah went on.
Asked why The Gambia is changing over to the biometric passport, the Immigration PRO said it is "a counter-fraud measure being introduced to prevent identify theft and fraud."
"It also enables easy verification and proof of ownership," he added.
Further asked why the biometric passport is more expensive than the current passport, PRO Bah said the security features of the biometric passport are factored into the production cost.
The cost of the Gambian biometric passport is among the lowest in the world, he added. 
Read Other Articles In Article (Archive)