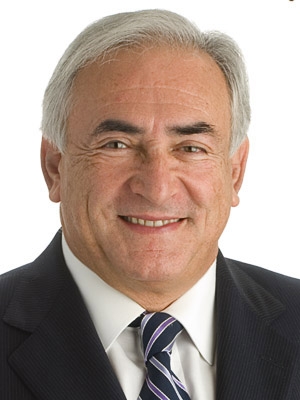 The International Monetary Fund (IMF) today warned that the world economy is experiencing a major downturn in the face of the most dangerous financial shock in mature markets since 1930s, and called for strong and coordinated actions to avoid worse-case scenarios. The IMF's latest world economic Outlook (WEO) projected global growth to slow substantially in the latter part of 2008, before beginning a modest recovery in the second half of 2009, Growth in advanced countries will be close to zero until at least the middle of 2009, while growth in emerging and developing countries will slow to substantially lower rates than in the recent past. The WEO projects global growth at around 3 percent in 2009.
"The world economy has entered a major downturn after being hit by two large shocks: a surge in oil commodity prices and the expanding financial crisis," said Olivier Blanchard, the IMF's Economic Counsellor and Director of Research. "The financial crisis has clearly gotten worse, and no country will be fully immune from the effects on the real economy.
It is too late to avoid a slowdown, but strong and coordinated policies can avoid even worse scenarios. In many countries, plans are already being put place to help resolve the crisis."
The recovery measures include both financial and macroeconomic policies, Mr Blanchar noted." while uncertainty remains, we are hopeful that these measures will contain the crisis and return trust to the markets, "he said. "restore trust should result in credit coming back- although it will come back only slowly."
He said  in the short run, systemic financial actions, from the provision of liquidity to the purchase of assets to the injection of capital, are key to restoring stability and confidence in financial markets, while monetary and fiscal policies in many countries  can help soften the effects of decreasing demand and break the negative feedback loop between the financial sector and the real economy." with such policies in place, it is reasonable to expect recovery to start in 2009 and gather strength in 2010," MR Blanchard said.
The WEO projects global growth year on year will slow sharply to 3.9 percent in 2008 from 5.0 percent in 2007, and continue slowing to 3.0 percent in 2009. 
The  US economy is slowing after a relatively strong second quarter, as support from fiscal  stimulus has ebbed and the impact in US credit crisis is intensifying, according to the WEO, which estimates the US will record year on year growth of 1.6 percent in 2008 and 0.1 percent in 2009 against 2.0 percent in 2007.
"Policymakers around the world are facing the daunting task of stabilizing financial conditions while nursing their economies through a period of slower growth and higher inflation," Mr Blanchard said, adding that financial markets and institutions must be placed on a healthier footing, and supply-demand responses in commodity markets must be strengthened.
Read Other Articles In Article (Archive)