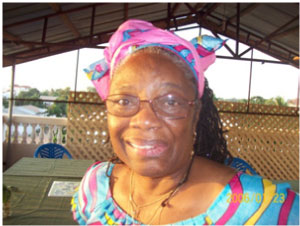 Members of Imani Education, a charitable organisation based in the United States, recently briefed journalists about their work in The Gambia at a press conference held at Dalaba Rest House in Kololi.
Speaking during the press conference, Dr Francine Fulton, CEO and founder of Imani Education Circle Charter School, said the project started in Babylon village in Kombo North with 45 students all in nursery one.
This year the number of students at the school has increased to about 60, schooled in its nursery 1, 2, 3 and primary 1, 2, 3 levels, CEO Fulton explained.
She added that they are happy with the development that has taken place at the school so far, especially that they have good facilities such as good toilets as well as running tap water for the children.
According to her, they are planning to build more blocks at the school so they can accommodate more students, as the objective is to develop to senior school level.
Mrs Fulton said further that their goal is to prepare the young people of The Gambia and other parts of the world, with their education or school project already functioning in other countries.
"Our contribution to this country is based on schools at the moment," Mrs Fulton explained. "We have so many kids at the school and with their performance many parents need to bring their kids to the school but we could not have enough space to cater for all of them, but as we expand we will be able to cater for more children in the future."
Madam Fulton added that all the financial support and donations for the school are coming from America, noting that the teachers of the school are further trained by their organisation, adding that Gambia College has given them two teachers to assist the school.
Madam Fulton and her team therefore thanked Gambians and the Gambia government for creating an environment conducive for them to operate.
Read Other Articles In Article (Archive)