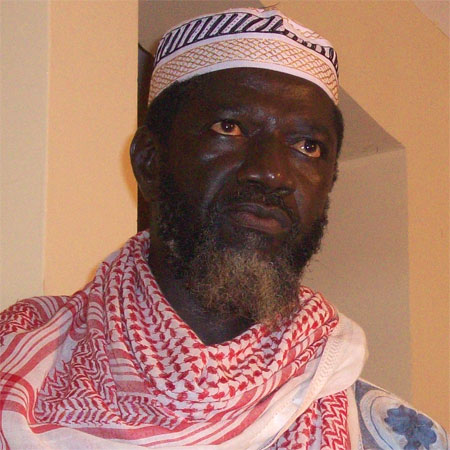 Imam Baba Leigh of the Kanifing Mosque cum the president of Sheikh Omar Foutiyou Foundation has refuted the remarks made by the Supreme Islamic Council  president last Friday in the latter's sermon condemning 'Ziarehs' and calling them superstitious.
Speaking to The Point in an interview yesterday at his Kanifing Estate residence, Imam Baba Leigh said from Sheikh Omar Foutiyou's own words, Gunjur was identified for him by Almighty Allah in his own way as one of the fastest places where prayers can be answered by the Almighty.
"From his own mouth and pen (Sheikh Omar Foutiyou) Gunjur was identifiedfor him by the Almighty in his own ways as one of the fastest places where prayers can be answered by the Almighty. He Sheikh Omar Foutiyou mentioned that Gunjur, was a place of God. With his own pen again, he did mention that not only Gunjur but Kombo in general is a place blessed by the Almighty Allah depending on how the occupants of this blessed place will relate themselves to each other in brotherhood as the Almighty God wants us to be."
He noted that it is no longer secret to the world of open minded genuine people of this world today. Considering the friendly environment and peace that prevails not only in Gunjur or Kombo but in The Gambia at large, when other very close neighbouring countries are living and facing very difficult lives to the extent of waging wars, killing each other, dying under extreme poverty and ignorance. The Gambia is enjoying abundant peace and tranquility in a very peaceful atmosphere, even without any natural or material resources.
"Nothing like that can be done without the prayers of our ancestors and our blessed land," he noted.
"So that being the case, Gunjur is not an ordinary land or place like any other place." According to Imam Leigh, Islam is very concerned about what can unite people and bring them together under the banners of Islam, under the Umbrella of the Holy Quran.
Read Other Articles In Article (Archive)