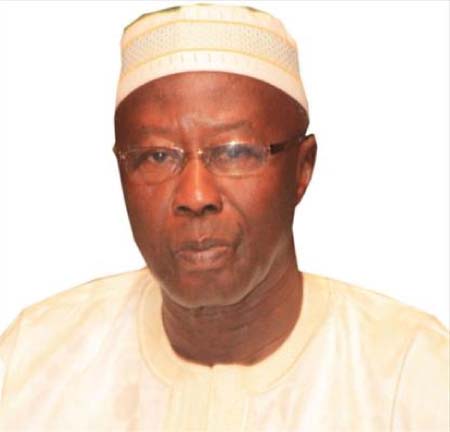 The former minister of Local Government and Lands, Lamin Waa Juwara, yesterday told the lower court in Banjul that he was not the minister at the said ministry in November 2011.
Waa Juwara was continuing his evidence-in-chief in the trial involving him and two others: Tamsirou Oness Conteh and Hamidou Jallow, former senior officer at the department of Lands and Surveys, at the Banjul Magistrates' Court before principal Magistrate Momodou S. Jallow.
Juwara told the court that his immediate predecessor, Pierre Tamba, was the minister in November 2011.
He said he was appointed minister of Local Government and Lands on 8 February 2012.
At that juncture, Mr Juwara produced his letter of appointment, which indicated 8 February 2012. It was then tendered in evidence and marked as an exhibit.
He pointed out that Pierre Tamba was the minister who approved C8 and C9 for Tamsir Oness Conteh, the first accused person.
He also stated that in November 2011, when the allocations were done, it was clearly stated in the file that Basirou Sambou's land had been forfeited because he had failed all the conditions for seven years, which was why it was forfeited to the state.
He said, for the Kanilai Family Farms, there was no ownership of C8 or C9 because it was not indicated in the files.
He added that when he took over as minister in 2012, he found a lot of bad blood and disputes at the senior level at the Lands department.
This situation, he added, was primarily between the director of Lands, Malamin Jatta, and the second accused person.
At that juncture, the state counsel, B. Drammeh, raised an objection, saying the witness should centre himself on the charge before the court rather than narrating stories.
The state counsel said the charge before the court was negligence of his official duty, which he needed to defend rather than narrating a different story.
He pointed out that relevance was the sole determinant of any case before any competent court of law.
However, the trial magistrate ruled that since the accused person did not have a representative in court he would not allow him to respond to counsel's assertion, because Juwara was driving to a point which he the magistrate believed would be relevant to his case.
At that juncture, the case was adjourned until 5 November 2015.
Read Other Articles In Article (Archive)