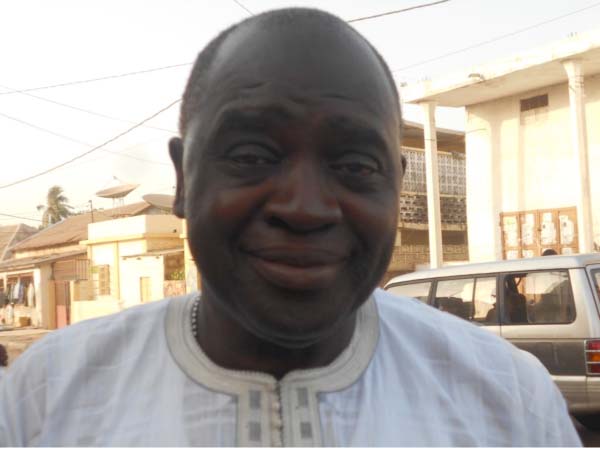 Issued Tuesday 28 March 2017
The Independent candidate for Banjul Central in the forthcoming National Assembly election, Ebou Jeng, has said he does not believe in mere promises, but working for the best interest of the electorate.

He said most of the other National Assembly candidates do make a lot of promises to their electorate, so that they can be voted in, "but at the end of the day, all the promises will be laid to rest."
"I am not the type that keeps making promises that cannot be fulfilled, but I know I can make positive changes in Banjul," Mr Jeng said during a press conference he organised at the weekend in Banjul.
He explained that one of the reasons he decided to contest as an independent candidate is to ensure that he makes a positive change for the people of Banjul, and bring Banjul back to glory.
"Banjul needs a representative who will work to make Banjul great again."
He continued: "As far as I am concerned, PPP and APRC have had their chances to improve the life of Gambians, but they woefully failed the people of this country."
"For the GDC and UDP, they are more interested in power grabbing – control of the National Assembly to serve the interest of their leaders, not the people."
The independent National Assembly candidate said Banjul and Gambia, as a whole, should now task the government to make sure that the frequent power outage is a thing of the past.
"We cannot stabilitise the economy without having adequate and affordable electricity supply. This government should make sure that it provides 24/7 electricity so that investors can come and invest, and create more job opportunities."
He also said there is a need to review and amend the constitution to take out all the draconian laws that the former government was using, to arbitrarily detain people and close down media houses.
He said even though he is an independent candidate, he would give support to President Adama Barrow if he is elected to the parliament.
"If I am elected in office, I would use my influence, experience and skills to bring some changes basically by trying to help others representative," he said.
Mr Jeng holds a first degree in Accounting and Business Administration. He is a fellow in life insurance underwriting and financial planning. He holds a diploma in Real Estate investment.
He is the chief executive officer of Lamdor Asset Management, a real estate company.
Jeng retired as director at Gampost, and had been the marketing manager GAMSTAR. He had lived in the United States for twenty three years.
Read Other Articles In Article (Archive)