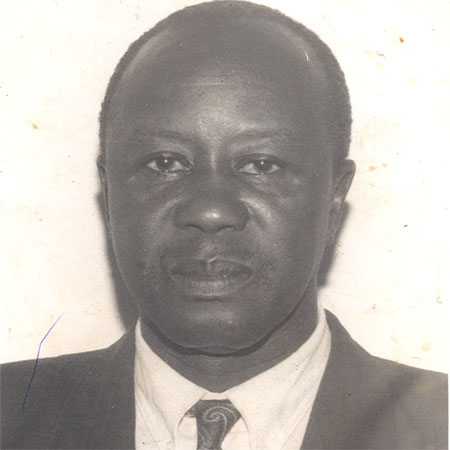 Mr. Lamin Waa Juwara, leader of National Democratic Alliance Movement (NDAM), has clarified that his link with the ruling APRC party is not a defection but to work in close collaboration for the interest of the country.
Speaking at a mass victory celebration in Brikama on Saturday as the President's Dialogue with the People tour continued, Mr. Juwara called on all those in the opposition to overlook their respective distinctions and collaborate with the ruling party in the interest of The Gambia.
"What I am after is to have the whole country reconciled. To see to it that whatever difference is between us, is forgotten and become one," he remarked.
"I am calling on the entire opposition to put The Gambia first before anything else," he said, adding that the current government is everybody's government and Yahya Jammeh is every Gambian's President.
He expressed his expectation that in a year from now, the opposition would be gracing such state functions as the President's Dialogue with the Peoples' tour. He revealed that in furtherance of the goal he would take it upon himself to discuss the idea with all the opposition leaders in the country.
According to Mr. Juwara, the Memorandum of Understanding signed by all political party leaders in the country stiplates that whenever free and fair elections are held, the winner becomes the President of all and maintained that the MOU should be put into effect. 
It could be recalled that Mr Lamin Waa Juwara, who has until recent times been reputed for being one of the most implacable critics of President Jammeh's regime, declared his preparedness to join the APRC party recently at a mass political rally held in the village of Katamina, Niamina West, during President Jammeh's Dialogue with the Peoples' tour.
Waa Juwara had first served as the Propaganda Secretary of the main opposition United Democratic Party (UDP) for years before breaking away to form NDAM.
Meanwhile, Ya Fatou Sonko, a staunch militant of United Democratic Party on Saturday declared her defection to the ruling APRC at the victory celebration in Brikama.
Read Other Articles In Article (Archive)