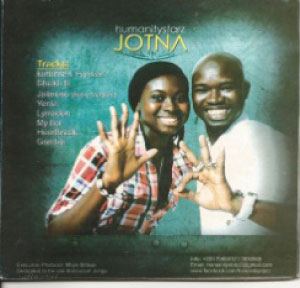 Humanity Starz has made all Gambians proud by producing an eight-tracker album entitled 'Jotna' that can shake up the works of other big names in the Senegambia music scene.
With its high quality tunes, the album will give a big name to Humanity Starz as it is made available at all recording studios in the country.
Briefing journalists about the release of the album at a press conference held recently at Alliance Franco Gambiene, Mbye Bittaye, manager of Humanity Starz, said he has been with the starz for eight years, adding that the band was first named the Afro-manding band.
He said the name Humanity Band has now changed to Humanity Starz. The band manager told journalists that the only way "we can develop the Gambian music is through live performance", while commending members of the band for a job well done, as it is a tough path to tread. He added that it takes the starz two years before getting this new album.
Oko Drammeh, Gambian international music promoter, thanked members of Humanity Starz for coming up with a second album, saying: "This is all part of taking the industry to higher heights."
"This album can only be successful when the starz collaborate with the media," Mr Drammeh said, adding: "Music has a name and a surname; the name is music and the surname is business."
The international music icon explained that it is always important to give guidelines to musicians, saying: "When you perform the music train it first."
Martin, director of Alliance Franco, also said during the press conference that Alliance Franco is a French language and cultural centre believing in cultural activities, and youth participation on different activities.
He added that one of the missions of Alliance Franco is to promote Gambian culture, noting that the management of Alliance Franco is very much impressed by the quality of the music produced by Humanity Starz.
Also speaking during the press conference was Waagan and the Humanity female singer Fatou Sandel, who also briefed journalists on the imminent release of the album.
Read Other Articles In Article (Archive)