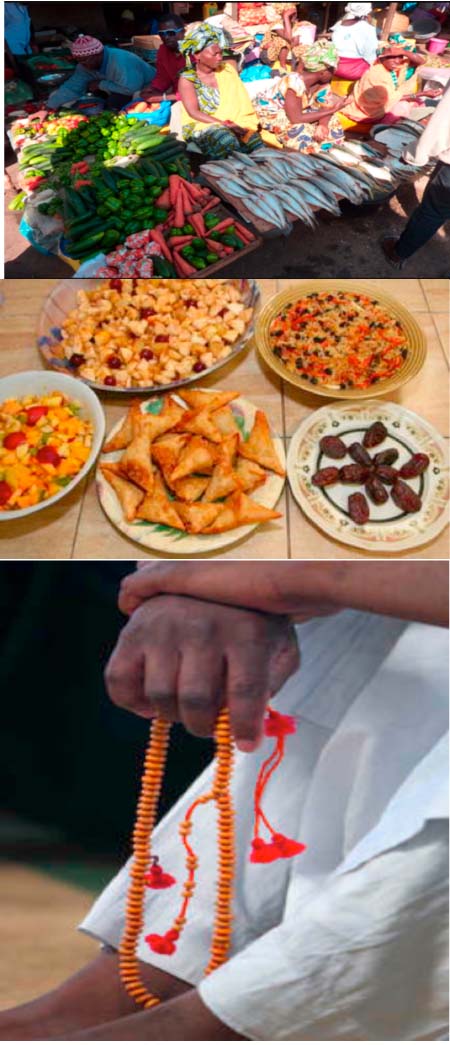 Ramadan is the biggest act of mass religious observance of its kind in human history, one which gets bigger every year.
This annual period of fasting, prayer and giving charity is at the heart of observance of Islam for every Muslim around the world.
It is predicted that this year, Ramadan will start on Tuesday 7 June and will continue for 30 days until Tuesday the 6th of July.
With Ramadan upon us, many of our homes naturally are infused with the excitement and anticipation of this month of fasting, taraaweeh prayers, night vigils, reciting the Quran, and connecting with family and friends.
As Muslims from around the world commence Ramadan, we realise that we are part of a community with our hearts and actions united in pursuing Allah's pleasure.
There are many hadith mentioning the blessings of breaking the fast together, and there is also much reward in feeding a fasting person.
As the beautiful month of Ramadan approaches this year, there are several things Muslim women can do to prepare themselves, spiritually and physically, for the month-long period of fasting, which is obligatory upon all able-bodied Muslims who have reached the age of maturity.
Giving some thought to the unique concerns that Muslim women face during this month, can help us prepare for them and make the month a more successful one.
This is especially true for married women, in general, because of the extra responsibility they typically have to make sure that the iftar (the fast-breaking meal served at sunset each day) is ready on time for their families and any guests, in addition to continuing to take care of the home, children and other obligations as usual.
It is crucial, then, that women take the time to plan for their sleep, health and other concerns before the month even starts.
According to one Adama Jeng, a resident of Brikama, in an interview, she said Ramadan is coming and every woman wants the best for her family.
But again, she said: "It is always difficult for us the women at the market as many commodities are increased, which is our fear."
She added that prices of products are always increased during the time of Ramadan, and it is said in the Quran that Ramadan is a time to help one another, and asked why the increased of products during this month of the year.
The family woman of six further said: "We should also try to purify our hearts and intentions before the commencement of Ramadan to make the fast successful for our families and ourselves.
"Ramadan is also an opportunity to renew relationships that may have been broken during the year, and we should try and clear up any disputes or bad feelings with other Muslims so we may start this month afresh.
"So we ask Allah to grant us the ability to change ourselves for the better, during this blessed month, and not to be of those who are prevented from His Mercy and Forgiveness," she emphasized.
Mustapha Conteh, an Islamic scholar, said this is a good way to prepare for Ramadan by fasting in the month before.
"We should make fasting something we do all year round not just in Ramadan so it becomes second nature to us."
He pointed out that for the Muslim world, Ramadan is unlike any other time of the year; an annual event marked by more than a quarter of the world's population, its impact on politics, economics and everyday life across the world is incalculable, and Ramadan had an impact on almost every aspect of people's lives.
He also said the biggest downfall of many Muslims is that they are not properly warmed up for fasting, some people only do it once a year making their bodies very foreign to going without food and drink.
He also said fasting is a means of learning self-restraint and patience.
"With patience we are able to strengthen our resolve to worship Allah alone, with sincerity, and also cope with life's ups and downs. With patience we are able to perform our prayers calmly and correctly, without being hasty, and without merely pecking the ground several times".
Fasting is not merely abstaining from eating and drinking. Rather, it is also abstaining from ignorant and indecent speech; so if anyone abuses or behaves ignorantly with you, then say, "I am fasting, I am fasting".
Ramadan Mubarak in advance.
Read Other Articles In Article (Archive)