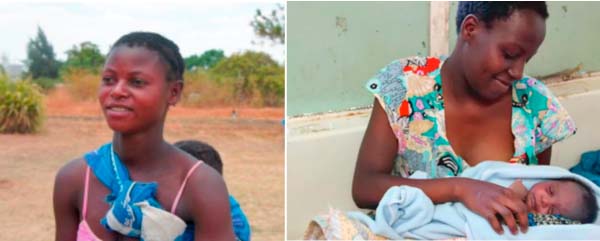 It is clear that when a girl becomes pregnant, her present and future change radically, and rarely for the better.

Her education may end, her job prospects evaporate and her vulnerabilities to poverty, exclusion and dependency multiply.
In every region of the world, impoverished, poorly educated and rural girls are more likely to become pregnant than their wealthier, urban, educated counterparts.
There has been an upsurge in global occurrences of teenage pregnancy due to factors ranging from premature intercourse to child sex abuse.
However, different measures have been put in place according to different countries, to curtail the growing menace of teenage pregnancy.
For instance, in South Africa, scholarships were awarded to girls and women who are virgins. In The Gambia, practices like female genital mutilation and child marriage have been banned.
In some other countries, it has been illegal to be in a relationship with teenagers. All these efforts are directed towards discouraging of teenage pregnancies.
Girls who are from an ethnic minority or marginalised groups, who lack choices and opportunities in life, or who have limited or no access to sexual and reproductive health information and services, including contraceptive information and services, are also more likely to be become pregnant.
Motherhood-in-childhood has been rampant in every region of The Gambia, and it is severely affecting the lives and livelihood of our young girls.
If a girl reaches puberty, there is a lot of talking to be done, talking in the sense that they need counselling, advice and a good parent-daughter relationship to enlighten the girl more about pregnancy and sex.
A few months back, there was this 15-year-old tall, black, beautiful, good-looking girl I met with every morning on her way to school, and I to work, in her navy blue and dark blue uniform.
There will not be a day that I will not see her, early in the morning, rushing to school with her innocent face.
After a few months again, I missed seeing her, and asked myself what is wrong with her. I have missed seeing her for a month now, and I didn't stop asking myself, but anytime I pass by her gate I will peep inside the compound to see if she is inside or not, or if she had travelled.
One day, as I closed from work rushing home, I saw someone sitting quietly under a mango tree just few steps away from her house, with her palms on her cheek, and she was looking worried.
However, I didn't stop to ask her, but proceeded. But the picture of her face kept clicking in my mind as I felt that something happened to her, and my instinct couldn't be wrong.
The following week again, luckily, I saw her standing talking with her friend. I looked at her close, and never wanted what I saw to be true. I felt terribly bad and sympathetic, as my heart could not just stop pumping faster.
I then calm myself down, as I realised that she is pregnant. I gaze at her for seconds before I could believe it. I then also recalled the days when I saw her looking smart, heading to school. And I could not help wondering how and why she got pregnant.
Now, I told myself, she has destroyed her educational life. Looking at her, she looked totally different, and I felt pity for her and her condition.
All this, I thought, is due to lack of communication between parents and their children, as some parents never communicate with their children about sex which is another factor that leads to teen parenting.
However, in every situation there are plenty of ways to solve the issues, especially teen pregnancy.
Therefore, the solid solution to preventing teen pregnancy is not having sex, talking about sex with our young girls or telling them that they cannot have sex until they get married.
This is another way to prevent teen pregnancy. Parents need to make sure their teen is in a stable living environment, and is not being neglected in any way possible.
In high school, teens are going through puberty and not fully matured. Their hormones are going crazy, and they just want attention from the opposite sex.
Not only that, but they are also too immature to know who they should be sexually involved with.
They most likely do not have full information on using contraceptives, what kind they should be using, and how to use them.
If parents, schools, and communities put their efforts into using all of these solutions it could lower the rate of teenage pregnancy.
Read Other Articles In Article (Archive)