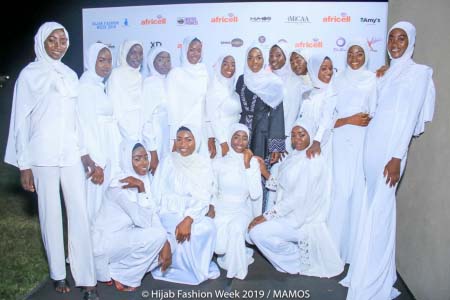 The Hijab Modelling Agency (HMA) was last Friday launched at the Semaj Garden in Senegambia, to give Hijabs the opportunity to become models and to promote Hijab fashion designers in The Gambia

Chief executive officer, Fatima Muloshi said the mission of the Agency is to create a positive image in the fashion world and to give young "Hijabis" the opportunity to be represented in the fashion industry and to also promote Hijab fashion designers.
"We are giving Hijabis a platform to have a taste of fashion and the feeling of being a runway model while being modest," she said.
Ms. Muloshi said they are training them the way of life in the fashion world, in positive ways and to become professional models who will represent their homeland at international runway events involving modest fashion. "Hijab should not stop any woman from going for what she wants because they are only covering their heads and not their brains," she said.
Rohey Balaora Susso, a HMA model expressed how delighted she was that they hosted their first show and it was a success. "I believe that many Gambian girls have now realized that they don't even need to be Hijab to dress elegantly and modestly."
Sainabou Drammeh, IPRO of the Agency said it was a joint effort of the executives, models and designers that made the show a success, pledging to the people of The Gambia that they will give more support to the Hijab Modeling Agency.
Read Other Articles In Article (Archive)