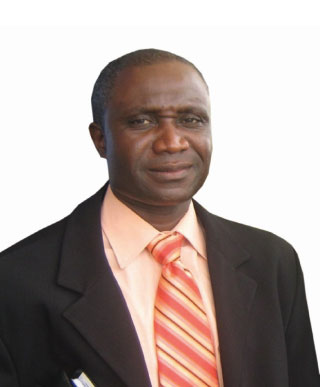 Secretary General and party leader of the opposition Gambia Party Democracy and Progress (GPDP), Henry Gomez, has called on his fellow opposition members and Gambians in general to always avoid the politics of personal attack and castigation, ahead of forthcoming presidential election slated for 24th November 2011.
Gomez, who was speaking to our reporter at the weekend, said such behavior has"no room in 21st century politics".
"People have graduated from these types of politics. This is the time of reconciliation, and for us to build a better and prosperous Gambia through change, which I believe we can," Gomez stated.
While calling on what he called non-politicians to leave politics to the politicians, the GPDP leader noted that politics comes and goes.
According to him, many Gambians think that his party is small, but come 24th November, the election results will speak for itself.
"We have done our homework and we are strong on the ground," he added.
He stated that the credibility of the forthcoming presidential election depends entirely on the Independent Electoral Commission, calling on the Commission to conduct the polls in a free, fair and transparent manner.
"Gambians trust the IEC; so the Commission must not betray that trust bestowed on them," he said.
Also noting that the IEC needs help from all stakeholders in the electoral process, including the politicians by ensuring peace and tranquility, Gomez stated that his party would contest the November polls.
Commenting on the much talkedabout possibilities of forming an opposition alliance, the GPDP leader opined that all opposition parties are hoping for one goal, which he said is "change".
However, he expressed the need for opposition leaders to go for primaries to enable Gambians choose their favorite candidate to contest against the ruling APRC.
He said with this, a term limit of five years will be implemented so that no person can stay at the helm of affairs for more than two terms.
Gomez also used the interview to refute recent allegations made against him by Shyngle Nyassi of the United Democratic Party, that he is on President Jammeh's payroll, stating that being in the opposition does not mean that one would not commend government for doing good.
"Politics is not about harassment; politics is not about intimidation; politics is not about insulting; politics is not about fighting, and being an opposition does not mean that you have to criticize even the good deeds of government. There are things that you can clap for, and say 'a job well done' " Gomez stated.
"I have nothing against President Jammeh. The only thing I have against him is his leadership," he stated.
He said, among others, that his party's programmes for 2011 will be to call for real democracy and change.
"All what we need is change, because we all know where the ruling APRC is heading to," he said, adding that anyone who is prepared to vote for the APRC is voting for kingship, and not for a president.
Read Other Articles In Article (Archive)