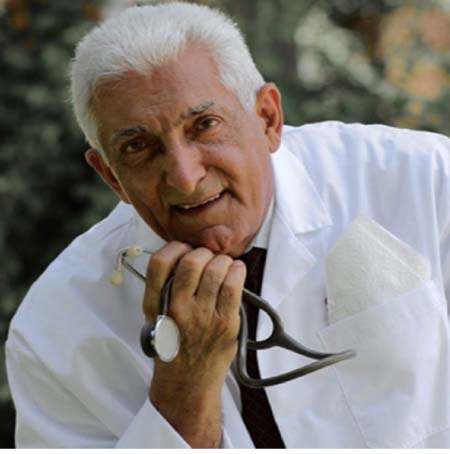 Vegetarianism is the practice of abstaining from the consumption of meat (red meat, poultry, seafood, insects and the flesh of any other animal), and may also include abstention from by-products of animal slaughter.
Vegetarianism can be adopted for different reasons. Many object to eating meat out of respect for sentient life. Such ethical motivations have been codified under various religious beliefs, along with animal rights. Other motivations for vegetarianism are health-related, political, environmental, cultural, aesthetic, economic, or personal preference. There are varieties of the diet as well: an ova-vegetarian diet includes eggs but not dairy products, a lacto-vegetarian diet includes dairy products but not eggs, and an ova-lacto vegetarian diet includes both eggs and dairy products. A vegan diet excludes all animal products, including eggs, dairy, beeswax and honey. Some vegans also avoid animal products such as leather (and possibly silk) for clothing and goose-fat for shoe polish.
Various packaged or processed foods, including cake, cookies, candies, chocolate, yogurt and marshmallows, often contain unfamiliar animal ingredients, and may be a special concern for vegetarians due to the likelihood of such additions.Often, products are reviewed by vegetarians for animal-derived ingredients prior to purchase or consumption.Vegetarians vary in their feelings regarding these ingredients, however. For example, while some vegetarians may be unaware of animal-derived rennet's role in the usual production of cheese and may therefore unknowingly consume the product,[4][7][8] other vegetarians may not take issue with its consumption.[4][5]
Semi-vegetarian diets consist largely of vegetarian foods, but may include fish or poultry, or sometimes other meats, on an infrequent basis. Those with diets containing fish or poultry may define meat only as mammalian flesh and may identify with vegetarianism.A pescetarian diet has been described as "fish but no other meat".The use association between such diets and vegetarianism has led vegetarian groups such as the Vegetarian Society to state that diets containing these ingredients are not vegetarian, due to fish and birds being animals.
Health effects
On average, vegetarians consume a lower proportion of calories from fat (particularly saturated fatty acids), fewer overall calories, more fibre, potassium, and vitamin C, than do non-vegetarians. Vegetarians generally have a lower body mass index. These characteristics and other lifestyle factors associated with a vegetarian diet may contribute to the positive health outcomes that have been identified among vegetarians.
"Vegetarian diets can meet guidelines for the treatment of diabetes and some research suggests that diets that are more plant-based reduce risk of type-2 diabetes. Rates of self-reported Seventh-day Adventists (SDA) were less than half of those of the general population, and, among SDA, vegetarians had lower rates of diabetes than non-vegetarians. Among possible explanations for a protective effect of vegetarian diet are the Lower BMI of vegetarians and higher fibre intake, both of which improve insulin sensitivity."
The relationship between vegetarian diet and bone health remains unclear. According to some studies, a vegetarian lifestyle can be associated with vitamin B 12 deficiency and low bone mineral density.However, a study of vegetarian and non-vegetarian adults in Taiwan found no significant difference in bone mineral density between the two groups.Other studies, exploring animal protein's negative effects on bone health, suggest that vegetarians may be less prone to osteoporosis than omnivores, as vegetarian subjects had greater bone mineral density ] and more bone formation.[46]
Nutrition
Western vegetarian diets are typically high in carotenoids, but relatively low in omega-3 fatty acids and vitamin B12. Vegans can have particularly low intake of vitamin B and calcium if they do not eat enough items such as collard greens, leafy greens, tempeh and tofu (soy).High levels of dietary fibre, folic acid, vitamins C and E, and magnesium, and low consumption of saturated fat are all considered to be beneficial aspects of a vegetarian diet.[49][50] A well planned vegetarian diet will provide all nutrients in a meat-eater's diet to the same level for all stages of life.
Protein
Protein intake in vegetarian diets is lower than in meat diets but can meet the daily requirements for most people.Studies at Harvard University as well as other studies conducted in the United States, United Kingdom, Canada, Australia, New Zealand and various European countries, confirmed vegetarian diets provide sufficient protein intake as long as a variety of plant sources are available and consumed. ] Pumpkin seeds, peanut butter, hemp seed, almonds, pistachio nuts, flaxseed, tofu, oats, soybeans, walnuts, are great sources of protein for vegetarians. Proteins are composed of amino acids, and a common concern with protein acquired from vegetable sources is an adequate intake of the essential amino acids, which cannot be synthesised by the human body. While dairy and egg products provide complete sources for ova-lacto vegetarian, several vegetable sources have significant amounts of all eight types of essential amino acids, including lupine beans, soy,hempseed, seed amaranth. Buckwheat. Pumpkin seeds] spirulina,pistachios,and quinoa.However, the essential amino acids can also be obtained by eating a variety of complementary plant sources that, in combination, provide all eight essential amino acids (e.g. brown rice and beans, or hummus and whole wheat pita, though protein combining in the same meal is not necessary[ . A 1994 study found a varied intake of such sources can be adequate.
Iron
Vegetarian diets typically contain similar levels of iron to non-vegetarian diets, but this has lower bioavailability than iron from meat sources, and its absorption can sometimes be inhibited by other dietary constituents.According to the Vegetarian Resource Group, consuming food that contains vitamin C, such as citrus fruit or juices, tomatoes, or broccoli, is a good way to increase the amount of iron absorbed at a meal.Vegetarian foods rich in iron include black beans, cashews, hempseed, kidney beans, broccoli, lentils, oatmeal, raisins, spinach, cabbage, lettuce, black-eyed peas, soybeans, many breakfast cereals, seeds, chickpeas, tomato juice, tempeh, molasses, thyme, and whole-wheat bread.The related vegan diets can often be higher in iron than vegetarian diets, because dairy products are low in iron.Iron stores often tend to be lower in vegetarians than non-vegetarians, and a few small studies report very high rates of iron deficiency (up to 40%, and 58%of the respective vegetarian or vegan groups). However, the American Dietetic Association states that iron deficiency is no more common in vegetarians than non-vegetarians (adult males are rarely iron deficient); iron deficiency anaemia is rare no matter the diet.
Vitamin B12
According to the United States National Institutes of Health, vitamin B12 is not generally present in plants and is naturally found in foods of animal origin.Lacto-ova vegetarians can obtain B12 from dairy products and eggs, and vegans can obtain it from fortified foods (including some soy products and some breakfast cereals) and dietary supplements.Vitamin B12 can also be obtained from fortified yeast extract products.
The recommended dietary allowance of B12 in the United States is, per day, 0.4 mcg (0–6 months), rising to 1.8 mcg (9–13 years), 2.4 mcg (14+ years), and 2.8 mcg (lactating female). ] While the body's daily requirement for vitamin B12 is very small, deficiency of the vitamin is very serious leading to anaemia and irreversible nerve damage.
Calcium
Calcium intake in vegetarians and vegans can be similar to non-vegetarians, as long as the diet is properly planned.Lacto-ovo vegetarians that include dairy products can still obtain calcium from dairy sources like milk, yogurt, and cheese.
Non-dairy milks that are fortified with calcium, such as soymilk and almond milk can also contribute a significant amount of calcium in the diet.[83] The calcium found in broccoli, bok choy, and kale have also been found to have calcium that is well absorbed in the body.Though the calcium content per serving is lower in these vegetables than a glass of milk, the absorption of the calcium into the body is higher.Other foods that contain calcium include calcium-set tofu, blackstrap molasses, turnip greens, mustard greens, soybeans, tempeh, almonds, okra, dried figs, and tahini.Though calcium can be found in Spinach, Swiss chard, beans and beet greens, they are generally not considered to be a good source since the calcium binds to oxalic acid and is poorly absorbed into the body.Acid found in nuts, seeds, and beans may also impact calcium absorption rates.See the National Institutes of Health Office of Dietary Supplements for calcium needs for various ages,the Vegetarian Resource Group] and the Vegetarian Nutrition Calcium Fact Sheet from the Academy of Nutrition and Dietetics ] for more specifics on how to obtain adequate calcium intake on a vegetarian or vegan diet.
Vitamin D
Main article: Vitamin D
Vitamin D needs can be met via the human body's own generation upon sufficient and sensible exposure to ultraviolet (UV) light in sunlight.[85][86] Products including milk, soy milk and cereal grains may be fortified to provide a source of Vitamin D[87] For those who do not get adequate sun exposure or food sources, Vitamin D supplementation may be necessary.
For further information check on the Gambia Nutrition Department Ministry of Health, or email to azadehhassan@yahoo.co.uk, or text only to Dr Azadeh on 002207774469/3774469
Author DR AZADEH Senior Lecturer at the University of the Gambia, senior Consultant in Obstetrics & Gynaecology, Clinical Director of Medicare Health Services.
Read Other Articles In Article (Archive)