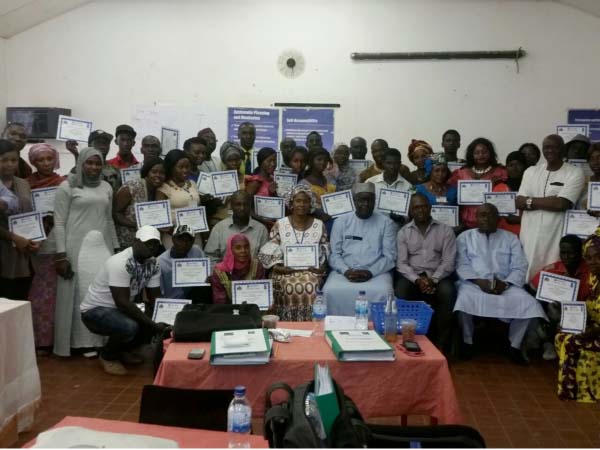 EMPRETEC Gambia on Saturday certified 36 young Gambian entrepreneurs after completion of a six-day intensive entrepreneurship workshop aimed at enhancing their business competence.
Speaking at the closing of the forum held at the Regional Directorate in Brikama, Nana Boateng, CEO of EMPRETEC Ghana, said the programme was designed to help in creating a brighter future for the young businessmen and woman.
He said the workshop was a means to creating a future that will resolve issues of poverty in Africa as a whole.
Alieu Secka, CEO of GCCI, said EMPRETEC is an integration of capacity building programme that promotes the creation of sustainable support structures to enhance entrepreneurship.
The programme, he said, helps to build innovative and international competitive small and medium enterprises, thereby contributing to the development of a dynamic private sector.
He said the price of success in entrepreneurship is hard work, dedication to the job and determination.
Abdoulie Touray, AmCham CEO, said entrepreneurship is not about talking; it is action oriented.
"An entrepreneur is a person who adds in the productive sector, if you add value to the productive sector you are termed as an entrepreneur," he said.
Mr Touray pointed out that 30,000 businesses are in The Gambia but the majority is owned by foreigners.
"The only problem we have is that we are losing our youngsters to the back-way and that is source of concern.We should be thinking of changing the tide and the only way to change the tide is to provide a skill development to open up opportunities," he said.
Binta Sey, a participant, thanked EMPRETEC and GIEPA for giving them the opportunity to learn to enhance their competence to be good entrepreneurs.
She advised her fellow participants to make best use of the training and be job creators, not job seekers 
Read Other Articles In Article (Archive)