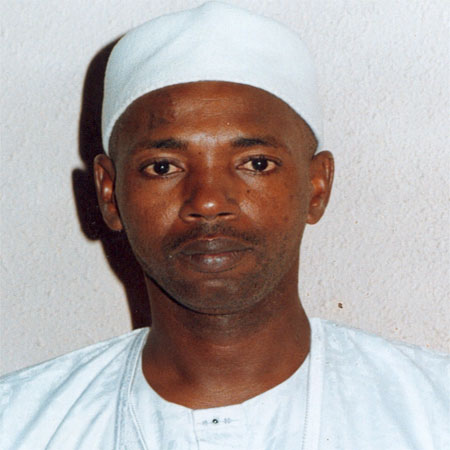 Hamat NK Bah, leader of the opposition National Reconciliation Party (NRP), has launched an attack on Gambian journalists, accusing them of being part of those affecting their (opposition) programmes.
The NRP leader, who was speaking to journalists Tuesday at Election House in Kanifing, said journalists are bent on hammering the issue of an opposition alliance all the time as if, when there is no alliance, there cannot be any victory for the opposition.
"I think it is very sad that the media don't want to understand that the APRC can be defeated even without an alliance. And you are bent on hammering the issue of an alliance all the time, as if when there is no alliance, there cannot be any victory for the opposition," he said, adding that "you (journalists) are really part of those affecting us in our programmes. You have to be positive."
He expressed what he said was his surprise at the fact that Gambians seem to be more concerned with the issue of an opposition party alliance, "when we have just seen the example in Zambia, where there was no alliance, but the incumbent was flush out of power."
According to him, what is happening is that there is an ongoing discussion regarding the interest groups or stakeholders about a possible alliance, but that will not stop the NRP from preparing its program and getting engaged in the coming election.
"We are getting ready, and whatever happen,s we are working as much as possible to sensitize the Gambians about our program and, if ever there is an agreement for an alliance, no problem," Bah added.
Asked if there exists any chance for the opposition in the November polls, Hamat Bah, who lost to incumbent President Yahya Jammeh on two elections (in 1996 and 2001), said the opposition can defeat the ruling APRC 100 percent since, according to him, Gambians are ready for a change, and they want to do it quietly without any noise.
"Whatever the ruling party does in this election, Gambians are ready for a change and come 24th November, they are going to effect a change. I am convinced that Gambians in their own minds very quietly want to effect a change and they will do so," he stated.
In his view, the ruling APRC party is now on the run. "Be rest assured of that; I can tell you that they are on the run. Gambians are ready for a change. The youth of this country will vote against the APRC; the Gambian people who are enlightened and who know what is happening will vote against the APRC. That is very clear," he further asserted.
Editor's Note
We at The Point have always maintained our position that we support neither the governing party nor the opposition.
All we want is a government that promotes the common good, and can move The Gambia forward on the path of continued peace, progress and prosperity within the framework of a just and open society.
Read Other Articles In Article (Archive)