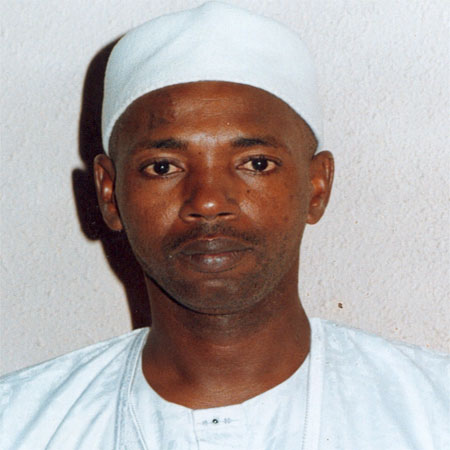 Hamat Bah, leader of the opposition National Reconciliation Party (NRP), has opined that the widely-debated kingship issue in many corners of society is a non-starter, stressing that there is nowhere in this country where the ruling APRC party can get 75% of voters.
"This is a non-starter and there is nowhere in this country where the APRC government can get 75% of the voters in the country. There is also no way that the chiefs who are campaigning for President Jammeh to become king, can have 75% of the Gambian voters," Bah said in an exclusive interview with The Point held at the NRP bureau in Banjul last weekend.
The NRP leader, who made his intentions known that he is going to contest the upcoming presidential election as a candidate, said his party does not believe in the kingship idea, as it is a non-starter.
"If that was true, the Government would not have funded the elections. I want to believe that in any society, especially this country, we have many sycophants trying to praise people in order to get something or be secured, but the kingship issue is just a strategy and, as far as I am concerned, I have not heard President Yahya Jammeh make a comment on the issue," Bah added.
Bah believes that there will be an election in the November 2011, and said his party is ready to contest the elections.
"I have no doubt that Jammeh will contest as a candidate. I am also going to be a candidate, and I believe Ousaniou Darboe will also be a candidate, but the rest, I don't know," he said, adding that had it been the kingship issue was a reality, the first sign would have been that the elections would be frustrated.
According to the NRP leader, free and fair elections are not negotiable.
"Free and fair elections are not negotiable, and that is what we expect at all times. We also believe that all interested parties should sit together and discus this forthcoming elections, because we don't want to put this country into crises. We want free and fairs elections, and we want losers to accept that they lost and the winner to accept that he/she has won.
"We strongly believe that there will be a change! Gambia will no longer be the same after November 24. It will no longer be the same as it was before, and anybody who wants to play with the desire of Gambians for a free and fair election would have fire burn him/her," Bah, a past member of the National Assembly, asserted.
In his view, the period of election rigging in Africa is over and will be history, sighting Ivorian President Laurent Gbagbo as an example who, he said, cannot rig elections and get away with it. "The international community is not sleeping, and will never allow leaders to cheat people by rigging elections to stay in power. People will not let it happen and, once they move, the world is with them," he said, calling on all party leaders to play their part in ensuring free and fair elections.
He noted that it is very reassuring that the Independent Electoral Commission, despite its constraints, is able to announce and conduct elections.
Quizzed as to whether he still stands by his word that he will contest the forthcoming presidential election, Bah said: "I stand by my word 110%. I want to be a candidate in the election, and contest under the NRP ticket. I am committed to that; I will contest. What I can finally say is that I will be a candidate in the 2011 election. We are working on the elections."

NRP Agenda
According to the NRP leader, his party has the issue of youth unemployment on top of its agenda in the coming elections.
"In this country, we need to act now; we need to do something because we are a small country, and we are closer to Europe. We have the Atlantic Ocean as a natural gift; we have the River Gambia's fresh water all over. So if we are ready and prepared and committed, within 10 years, Gambia would export food, rice, grains and everything. God has given us the natural wealth and resources that will enrich Gambians," he added.
He continued: "The youths are underemployed. Some of them are already frustrated, because they don't have jobs. They think they don't have a future, and our party's first programme will be to invest in the field of employment, and generate employment for the youths of this country in the field of agriculture. We need to produce enough to feed the people of The Gambia and export overseas, and we (the NRP) are determined to do that. We will encourage investors to come to The Gambia as a production center."
He further stated that his party will make sure the environment is conducive for investors, and encourage them to come and invest in The Gambia.
Bah warned the IEC and all those involved in the process of voter registration to avoid registering non-Gambians.
"When you register foreigners, you are empowering them; you are giving them a say in your country and power and, eventually, they will take over your country. It is a dangerous threat and should be avoided," he said, adding further that Gambians must preserve their sovereignty and integrity as giving foreigners our national documents is not in our best interest.
Read Other Articles In Article (Archive)