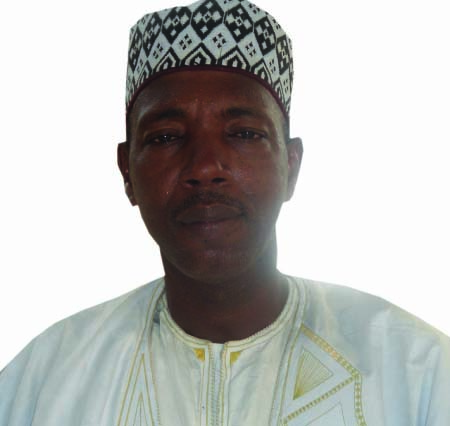 Wrapping up his campaign ahead of presidential election due this Thursday 24th November 2011, independent candidate Hamat Bah has called on his supporters and well-wishers to abide by the laws of the country, and to ensure a violence-free and peaceful election.
Addressing thousands of his supporters at rallies held in Julangel, Sareh Bojo, Bansang and Jimara, Bah, who is standing under the banner of the opposition United Front comprising four opposition parties, said he will not surrender his victory to anyone.
"I will not compromise with anyone who wants to jeopardize my victory, and I will not surrender my victory, come 24th November 2011," Bah told a cheering crowd.
According to him, the construction of roads and other infrastructure projects, which the ruling APRC is boasting about, were all done on the basis of grants and loans.
"During former President Jawara's 30 years rule, the Gambia only owed D3 billion dalasis internationally, but today the country's debt stands at over D16 billion thanks to Jammeh's administration. Where is the progress they are talking about," he wondered.
Also speaking at various rallies, Hon. Sidia Jatta of the National Alliance for Democracy and Development (NADD), also part of the United Front, told supporters that The Gambia is in a hole, and that it is only Gambians that can remove it from that abyss.
"This can only be done by voting out the APRC government to put an end to the poor governance system in this country," Jatta said.
According to Jatta, the APRC government has failed Gambians in bringing about sustainable development to improve their lives.
"The annual national budget is D4.5 billion which should be used to bring about sustainable development and other services such as social amenities that are necessary to end poverty and food insecurity" he added.
He noted that President Jammeh is supposed to be a servant of the Gambian people, and that was why he is elected into office to protect and safeguard the interest of all people.
To Jatta, the reason for paying him D252, 000 as monthly salary excluding other incentives, is for Jammeh to have peace of mind, think positively and plan to bring about sustainable development in the country for the benefit of all.
"Jammeh alone sells bread, vegetable oil, rice, beef, sand, gravel, and farm implements. Do you think Jammeh has the time to think about the welfare of Gambians? 'No' because he is too busy with his businesses," Jatta told a cheering crowd of supporters.
He stated that the leader of the APRC should have used monies he gives out to people unnecessarily to invest in development projects and create job opportunities for Gambian youths to improve their socio-economic development.
Jatta further stated that a survey conducted showed that 71% of the total population of the Gambians is living in abject poverty, and the poverty situation is worsening on a daily basis," he continued.
Noting that Gambians are faced with a lot of difficulties and hardships, he said there exists no freedom of speech and no one can exercise his or her rights as a citizen.
"Gambian citizens living in their own country cannot exercise their rights to free speech because of the fear of being arrested," he stated.
Jatta called on Gambians to know themselves and their country and then decide who should be entrusted with the affairs of the state in the interest of all.
Jatta urged Gambians to vote for Hamat NK Bah, if they want to bring about meaningful change in The Gambia.
Read Other Articles In Article (Archive)