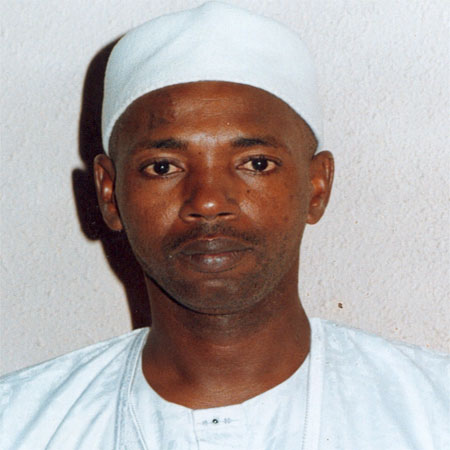 Leader of the opposition National Reconciliation Party (NRP), Hamat NK Bah, has expressed the need for the amendment of the Election Act ahead of the 24th November presidential polls, saying that the Act is in conflict with the Constitution of the country.
Bah, who spoke to this reporter in an interview yesterday, opined that the Constitution of the Republic of The Gambia is the supreme law of the land and any other law found to be inconsistent with any of its provisions should be null and void.
Commenting on the ongoing sittings of the revising courts to look into complaints and objections put forward by political parties, Bah said chapter 3 section 13(1a) clearly spelt out when somebody obtains citizenship by false fraudulent means what should be done, and it is the high court that has that is mandate.
"But the Election Acts tell us that revising courts are set up throughout all divisional headquarters and the Chief Justice appoints Magistrates to hear cases.
According to him, it is therefore clear that there is need to amend the Election Act immediately to put it in line with the constitutional provision, because the two are totally in conflict.
The NRP leader called on the Independent Electoral Commission to confront the Ministry of Justice for the Election Act to be amended.
"This is unfair; the law is a very bad law and something must be done urgently for this Election Act to be amended, because the constitution is the supreme law and above all other laws," he stated.
Bah also stated that this situation, coupled with the lack of intellectual debate and discourse in the country, is setting the country backward.
"Any law that in conflict with the law is void and inconsistent," he added.
He also revealed that his party withdrew some of its objections at the revising court in Jangjangbureh due to what he said was the party's witnesses reluctance to show up and give evidence.
He said his party also found it difficult to secure the services of a legal practitioner, which he added came at the last minute.
The NRP leader challenged private radio stations to allow the opposition air time in their respective radios ahead of the polls.
Regarding recent allegations by one Demba Sey, who told a rally in Kaur during the President's meet-the-people tour that he mobilized Senegalese to register and vote for the NRP, Bah said that the man's name is Hassan Mboge, and not "Demba Sey" as reported in the news media.
Read Other Articles In Article (Archive)