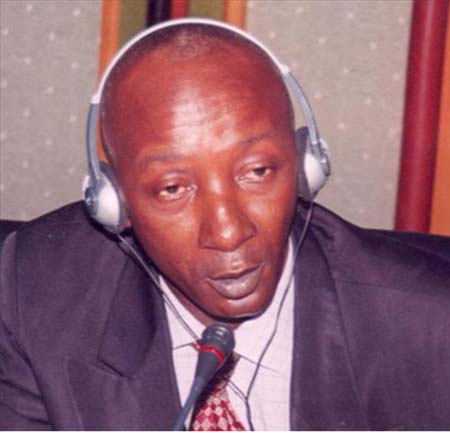 ECOWAS Parliament has begun its first extraordinary session for the year 2015 in Abuja, Nigeria.
The Gambia is represented at the session by its five ECOWAS parliamentarians led by Hon. Abdoulie Suku Singhateh.
The week-long meeting will discuss, among other things, the Supplementary Act relating to the enhancement of the powers of the ECOWAS Parliament.
It would be recalled that the Supplementary Act has been endorsed by Authority of ECOWAS heads of state and government at their 46Th ordinary session in December 2014, following its recommendations by ECOWAS council of ministers and the Administration and Finance Commission, AFC.
When the Act is finally signed by heads of state from now against May 2015, the Supplementary Act will allow ECOWAS parliamentarians to be elected through an "electoral college" by their national parliaments. Under the new dispensation, members elected to the ECOWAS Parliament will no longer become members of their national parliaments.
It will also usher in a new parliament, whose role would be that of co-decision making and, subsequently, to a law-making role in areas to be defined by the Authority of heads of state. This will be a total departure from the advisory mandate the present ECOWAS parliamentarians are currently executing.
The Speaker of the ECOWAS Parliament, Senator Ike Ekeweremadu, in his opening address said the Supplementary Act will help to deepen and strengthen regional governance, democracy and accelerated integration, peace, and development in the entire region.
He told parliamentarians that the purpose of the extraordinary session was to discuss the way forward, toward strengthening the parliament to effectively handle the new roles bestowed on it by the Act.
Senator Ekeweremadu noted that at the end of the session, they expect to have a clear direction on how the community parliament should contribute its quota to the integration process, in the light of the additional roles.
The president and judge of the ECOWAS Court of Justice, Maria Do Ceu Silva Monteiro, also said that the strengthening of the ECOWAS Parliament will impact positively on the development and economic integration of member states.
Also speaking at the opening ceremony, the President of the ECOWAS Commission, Kadre Desire Ouedraogo, pointed out that the enhancement of the ECOWAS Parliament will bring about good governance and accountability in the ECOWAS region. 
Read Other Articles In Article (Archive)