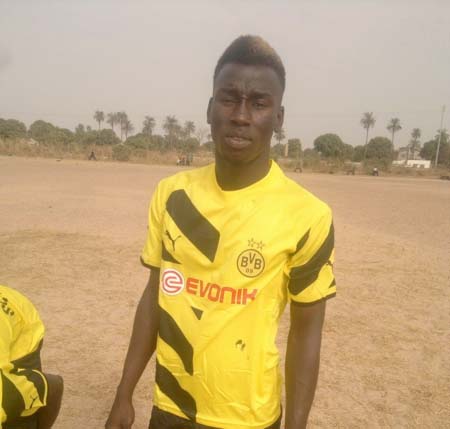 As Hawks return in fray
The 2016 Gunjur's reigning biggest football jamboree better known as the Nawettan qualifiers is expected to kick off today, Tuesday 12 July 2016, at the Gunjur Nyamina Football Field, as Hawks FC made a shock return in Gunjur nawettan after several years of absence in the annual summer biggest football fiesta.
The opening game is set to feature Underlion FC and Alex Sanchaba FC.
Today's qualifiers opening game will be the second appearance of Underlion FC in Gunjur Nawettan qualifiers after failing to qualify for the 2013 season, and will be steering for a win against Alex Sanchaba FC to qualify to the 2016 Gunjur nawettan proper.
Alex Sanchaba FC will be preparing to wallop Underlion FC to advance to the 2016 Gunjur Nawettan after failing to qualify for last year's nawettan.
On Wednesday 13 July 2016 Black Stars FC will rub shoulders with Misira United; both will hunt to beat each other to sail to the Nawettan proper.
On Thursday 14 July 2016, Ajax FC will clash with Hawks.
Elsewhere, on Friday 15 July 2016, Sibindinto FC will meet Lanuja FC.
Four teams will join the twelve teams in the 2016 Gunjur Nawettan following the qualifiers after avoiding relegation last season.
Read Other Articles In Article (Archive)