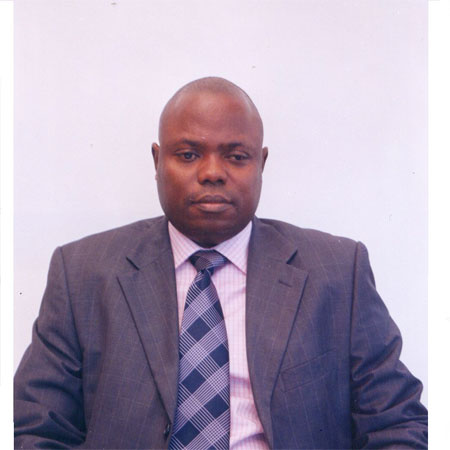 In its drive to provide a panacea to the perennial problem faced by  the rural folk in accessing quality banking service and give lime live to their business activities, Guaranty Trust Bank has opened a branch in Farafenni, North Bank Region. The branch which is located along the Kaur Highway just opposite the Kaur garage in Farafenni, would provide tailor-made solutions to the banking needs of the business community as well as personal banking needs of Farafenni dwellers and the surrounding villages.
The opening of Farafenni is unprecedented in the expansion program pursued by the bank as it is the third consecutive branch to be opened in the first quarter of 2009 alone.  In early January this year, Latrikunda Sabiji branch was opened followed by the opening of Bundung in early March 2009.  Within seven years of operation in The Gambia, GTBank is now operating from eleven locations with its head office located along Kairaba Avenue and ten other branches located in Banjul, Serekunda, Senegambia, Brikama, Bamboo, Kanifing, Latrikunda Sabiji, Brusubi, Bundung and now Farafenni.
Beyond its wide array of products, services and payment channels, GTBank is also credited with pioneering On-Line-Real-Time banking in The Gambia as customers of GTBank could access their accounts or do any transactions from any of GTBank's eleven locations.  Over the years, the bank championed the introduction of innovative e-products such as Telephone banking, Internet banking, and Slip-free banking.  GTBank is also a Direct Agent of Western Union and provides the platform for its customers as well as non-customers to send or receive money through its wide branch network to/from any part of the world.  There is also "GTB Joni Joni Cash" which is a local money transfer service that enables customers and non-customers to send or receive money at GTBank branches instantly in The Gambia.  The good news is that citizens of Farafenni and surrounding villages residing in the Greater Banjul can send money to their relatives via GTBank Joni Joni Cash at cheaper rates.  Beside, GTBank is the first Gambian financial institution to obtain the approval of the Visa International in South Africa to be licensed as a 'Principal' member of the exclusive club of Visa operators and agents.
In an upbeat mood, the Managing Director of Guaranty Trust Bank (Gambia) Ltd, Mr Lekan Sanusi, said "GTBank is at Farafenni in order to assist and guide the businesses in the area to reach admirable level of growth."  "Empirical evidence shows that the area has immense potential to flourish in business and GTBank would once again take leadership in providing the much needed banking services to fill in the gap," Mr. Sanusi added.
According to the Assistant General Manager in charge of provincial branches, Mr. Pa Alieu Ndow "the branch is staffed with well trained personnel who will be knocking on the doors of individuals and business outlets from Barra to Janjanbureh."
Read Other Articles In Article (Archive)