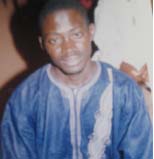 The Gambia Technical Training Institute (GTTI) on 28 January 2011 formed a staff association called Staff Association-Gambia Technical Training Institution (SA-GTTI) at a ceremony held in the institute's main campus in Kanifing.
Prior to the event, a thirteen-member taskforce committee was constituted tasked with the responsibility of coming up with the association's constitution, logo, its composition, aims and objectives within a year.
After the end of its one-year term mandate in office,  the entire staff of the institute on Friday held a daylong congress to elect into office an eleven-member executive committee that will steer affairs on the welfare of the staff of the institute for two years.
The election was conducted by five officials from the Independent Electoral Commission (IEC) led by the IEC Director of Operations, Samboujang Njie.
Speaking to staff members of GTTI shortly before the start of the election, the outgoing taskforce secretary general, Mustapha Manjang, said the idea of forming the first ever SA-GTTI was an initiative of the staff themselves.
"Since the establishment of the GTTI, efforts were made to form the Association but to no avail, thanks to the present staff for finally coming up with the association, which is geared towards improving the welfare of the members," Mr Manjang said.
Lack of unity between the staff of any institution, Mr Manjang says, will hinder the progress and productivity of that institute.
"The purpose of forming this association is not to be anti-management but to complement the efforts of the GTTI management in their work," he said.
Speaking to The Point shortly after the election, the new chairman of the association, Amadou M.H. Kah, said the newly formed association would always strive to live up to expectations. "We will work for the interest of the entire GTTI staff to bring in better relationship between the staff and the management," he said.
Ninety-four staff of the institute took part in the election out of which twenty-four ballot papers were declared invalid.
The following are the executive members of the SA-GTTI: Amadou MH Kah (president), Prince Abbey (vice president), Mustapha Manjang (secretary general), Magedeline Sandi (assistant secretary general), Musa Manjang (treasurer), Stephen Remon (assistant treasurer), Momodou K. Manneh (auditor), Alhagie Jallow (public relations officer), Fransuwa Manneh (assistant public relations officer), Tapha Joof (social secretary) and Aminata Hydara (assistant Social Secretary).   
Read Other Articles In Article (Archive)