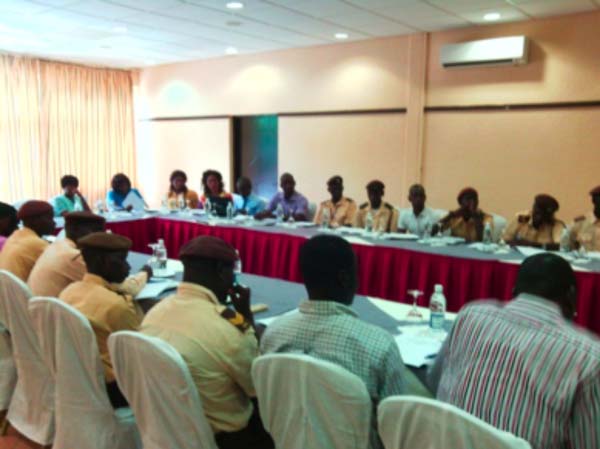 A three-day training session on survey methods, data processing and report writing organised by the Gambia Tourism Board (GTBoard) is underway at Senegambia Beach Hotel.
The training, which runs from 8 to 10 September, was designed to equip participants in data processing and report writing.
Speaking on the occasion, Abdoulie Hydara, director general of GTBoard, said the training course is important to them as an institution because it is through reliable and accurate data that they would be able to make informed decisions.
He said statistical data is important for successful tourism development.
Adama Njie, director of marketing at GTBoard, said the purpose of the training is to facilitate reliable data collection.
He noted that the workshop would give them a gate way in tourism development, and would also go a long way in helping them in their work.
Mr Njie told participants that tourism development is not only the concern of GTBoard but it should also be everybody's concern.
Jammeh Ceesay, commissioner of Immigration at the Gambia Commission for Refugees, said the training course had come at a better time as data collection is a key concern to the immigration.
He said as immigration officers, particularly those at border areas, the training would enhance their work in information collection.
"We want to give the government better data," Commissioner Ceesay said.
Ida Lowe Njie of the GTBoard said tourism statistics serve as a mirror in which the sector could see itself.
She said the GTBoard undertook a strong coordination role, working in partnership with other producers of tourism statistics like the Gambia Immigration Department, Gambia Civil Aviation Authority, Central Bank, Gambia Bureau of Statistics, Gambia International Airlines, Gambia Technical and Hospitality Institute, and Ministry of Tourism and Culture to ensure the availability, accuracy, reliability and timely tourism statistics that meet the broad needs of end users.
Read Other Articles In Article (Archive)