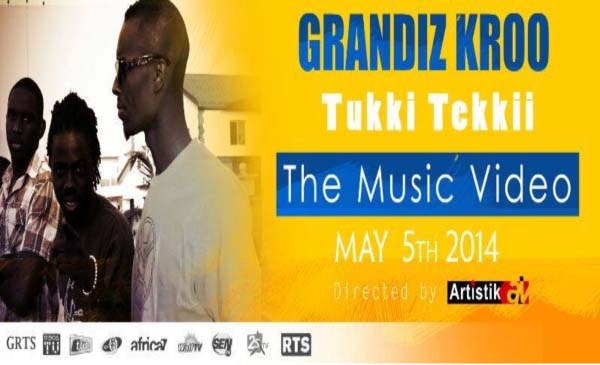 Grandiz Kroo, hip-hop group has released a new video entitled Tukki Tekkii.
Literally meaning travel to succeed, it is an inspirational song that deals with the immigration problems faced in most African countries.
Lamin Njie, Manager of Grandiz Kroo, recently told journalists that it was raised up in a form of a dissertation where "you have a thesis and an antithesis".
He noted that this is far from a complete illustration of the problem; rather a personal view of two emcees on a topic that makes actuality.
According to him, the video was shot in various locations in The Gambia and neighbouring Senegal.
"Looking at the pictures you'll see that Africa is not only a continent of young and ambitious people but also a continent of peace," he said.
"It is also known that Africa's new generation is facing unemployment and financial crisis the main reason immigrating for greener pasture is a continental concern."
Read Other Articles In Article (Archive)