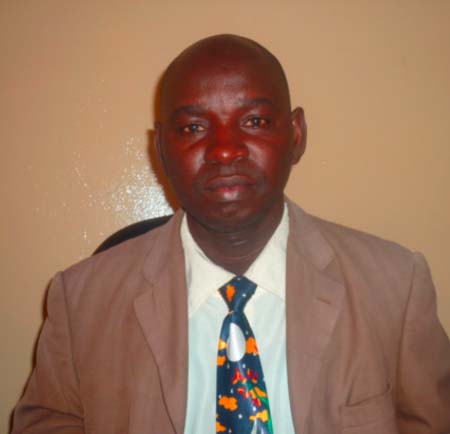 Dr Seedy Drammeh, human resources manager at the Gambia Revenue Authority (GRA), recently published another book entitled "Long walk to success".
This was his twentieth book published since he ventured into writing, according to him.
Speaking in an interview with this reporter in his office in Banjul, Dr Drammeh explained that the book is intended for the present and future generations of Gambians aiming to succeed in life without being dependents.
The book contains relevant guidelines and directions that would help aspiring individuals who wish to know how to overcome challenges, as they embark on their journey of progress, he said.
He added that the book was successfully compiled following a careful observation and taking notes of some events that occurred in the country and in his life.
The information in the book clearly informs the readers about the challenges and difficulties that are likely to arise, when one embarks on a journey in search of a better life, he stated.
There is relevant information that could guide people to be committed and show devotion to duty in order to achieve their dreams, he said.
According to Dr Drammeh, the book gives an account of Gambia's independence since 1965.
"It also contains relevant information where we began as a nation from the colonial master, the heroes of the country including Sir Dawda Kairaba Jawara, the first President of the First Republic of The Gambia," he said.
It also highlights some of the achievements registered by him, how they came about and supported by the people and how they registered and convinced Gambians of the need for real change, to earn independence.
He said the book also talks about the second Republic and highlights some of the achievements registered by the second Republic under President Yahya Jammeh.
According to Dr Drammeh, the book gives an account of the beauty of a village, as majority of the people come from the village and with challenges.
He also said the book is an inspiring piece that would help people to know at least the history of The Gambia, as well as help the young ones on how to determine and build courage to succeed in life.
There were a lot of challenges faced in publishing the book, he said, calling on all and sundry to read it.
Dr Drammeh thanked the GRA administration through the office of the commissioner general for their support and motivation in buying the book after the publication.
Brief Profile
Dr Seedy Drammeh, administrative and human resource manager at the Gambia Revenue Authority, obtained his doctorate degree in the USA, Master's degree (MBA) and postgraduate diploma in Banking and Finance from the University of Leicester in the UK.
He also holds diploma in computer science from South Chelsea Collage, the UK; certificate and diploma in software application awarded by City and Guilds in London.
Read Other Articles In Article (Archive)