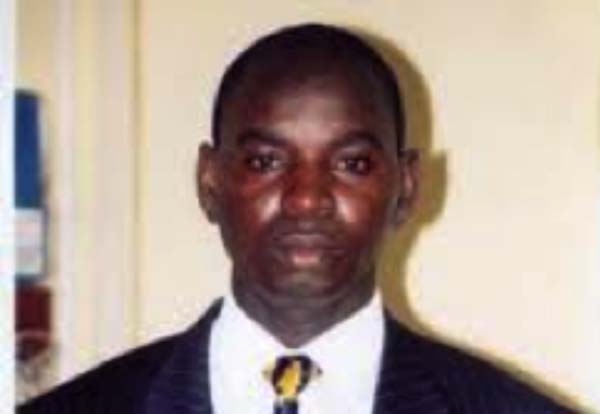 Seedy Drammeh, Human Resources and Administration Manager at the Gambia Revenue Authority, has published a book with the title "Role of GRA in security matters."
According to Mr Drammeh, the book contains information about the authority's participation in security matters like the peacekeeping missions around the world, independence parade and July 22nd celebrations, as well as the annual weeding exercise of the President's farm in Kanilia.
Speaking in an interview with reporters, at GRA headquarters on Tuesday, Drammeh said the book was written for both the present and future staff of the Gambia Revenue Authority.
The book contains accurate information to please the inquiring minds of the people from all walks of life, who are interested in knowing the role played by the GRA besides revenue collection.
According to Drammeh, the book informs the readers about the contributions made by the GRA in national events such as the Independence and July 22nd celebrations, as well as their participation in agriculture.
The book was written following an interactive and careful finding that led to interesting discussions with experienced people in the service sector, he said.
The information gathered from these people reflects the reality of work carried out by members of the armed and security forces, he added.
The accuracy and consistency of the activities reported and the reliability of the sources of information, amid the correct details contained in the book, attested to the increased rate of development, as well as the momentum maintained by the service men and women under the guidance of the chairperson of the National Security Council.
Drammeh pointed out that the rationale behind the publication of this book is to let the public know that GRA apart from revenue collection also partakes in all security activities, and it was important for the authority to be recognised.
A lot of importance is attached to this book, as the GRA in the service rules stated that their primary objective is to collect and account for all revenue for the government, but besides that they have their officers stationed around the country, particularly the borders.
He added that the book was published two week ago, and it is now available in the market at Timbooktoo bookshop at D150 per copy.
He thanked the management of GRA for recognising his publication, and urged them to continue patronising the book, since together they could make it.
Read Other Articles In Article (Archive)