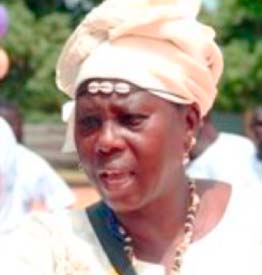 (Monday, June 24 2013 Issue)

The Gambia Press Union (GPU) at the weekend concluded a three-day training workshop for journalists at its secretariat in Fajara.
The participants, drawn from both the print and electronic media, were exposed to topics such as ethics, gender reporting and media law.
The training was funded by the United Nations Development Programme (UNDP) through the Ministry of Finance and Economic Affairs.
In her presentation on the topic: "Overview of Women's Policy", Dr Isatou Touray, executive director of GAMCOTRAP, said gender sensitive reporting is an area that requires skills and techniques for it to be done effectively.
She used the opportunity to encourage journalists to be more investigative and report on issues affecting women and girls as well.
According to her, gender is about the characteristics of women and men that vary from society to society and where socio-culturally and historically constructed.
"Gender also focuses on partnership between men and women within a particular setting or environment," she said.
Another presenter at the workshop, Cherno Marenah, talked on the protection of media rights, registration of newspapers and radios and their obligations among others.
For his part, Njundu Drammeh, national coordinator of CPA, dwelt on the code of conduct on child reporting, while Madi Jobarteh of TANGO reminded participants that the role of journalists is to give voice to the voiceless and the marginalised.
Other presenters included Sam Sarr of Foroyaa and Satang Naban of FLAG.
Read Other Articles In Article (Archive)