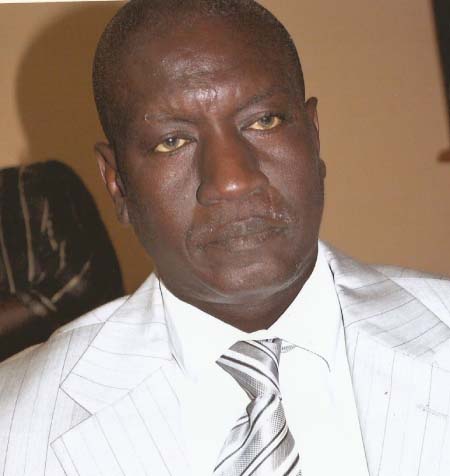 The Gambia Public Procurement Authority (GPPA) will today conduct a daylong training session for high-level government officers on procurement at the Ocean Bay Hotel, according to a press release from the GPPA office.
This is the sixth training workshop to be delivered by GPPA in recent months, and it will bring the total number of government officers trained to over two hundred and eighty, the release added.
The release also indicated that the participants in this workshop would include high-level officers such as the Governor of the Central Bank of The Gambia, Managing Director of SSHFC and the Managing Director of Gambia Ports Authority.
GPPA specialist procurement officers supported by the EU-funded Technical Assistance Consultants led by Mr. E. John Blunt would serve as resource persons at the workshop.
The release further indicated that the objectives of the workshop are to provide an opportunity for high-level government procurement and public enterprise officers to become familiar with The Gambia public procurement system, and to build the capacity of stakeholders of the system.
The specific objectives of this new programme are to review the legal and regulatory framework, support improvement of GPPA capacity in order to strengthen monitoring and controls, revise procedures, and support capacity building at the level of the procuring organization.
This long-term support activity funded by the EU commenced on 26 January 2015 and would continue to up to December 2016.
Regarding the GPPA responsibilities, the release also stated that GPPA is responsible for the regulation and monitoring of public procurement in The Gambia, monitoring performance of procuring organizations to ascertain efficiency and compliance with applicable legislation, regulations and institutions, providing annually to the Minister of Finance a quantitative and qualitative assessments of procurement activities in The Gambia and can refer to the Auditor General any violation.
The GPPA management recently appeared before the joint session of the National Assembly PAC/PEC where its 2013 activity reports were unanimously accepted, the release continued.
"There is wide agreement that significant public spending takes place through the public procurement system, and a well-functioning procurement system ensures that government funds are used effectively to achieve efficiency and value for money in the delivery of programmes and services by the government," the release said.
Up to 70 per cent of government's budget is spent through the public procurement process, according to the GPPA.
Read Other Articles In Article (Archive)