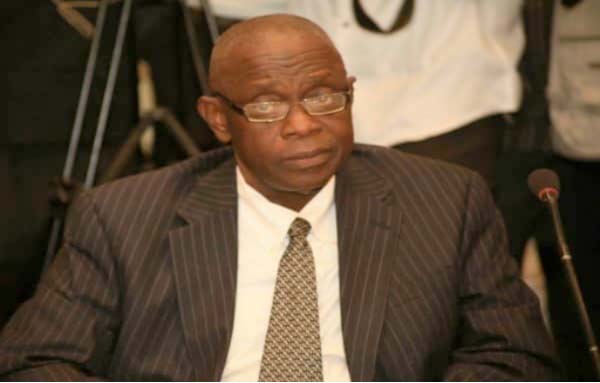 The Gambia has received a total of 30 million euros as grant from the European Union to help in the financing the country's deficit budget.
The grant agreement was signed by the Ministry of Finance and Economic Affairs of The Gambia and the European Commission on 13 July 2017.
According to a statement from the Ministry of Finance, out of the total grant, 25 million euros for budget support, and the remaining 5 million euros is a complementary support.
Below we publish the full statement, verbatim.
PRESS RELEASE
The Ministry of Finance and Economic Affairs of the Republic of The Gambia signed a grant financing agreement with European Commission (EC) on the 13th July 2017. The total financing of this project is EUR30,000,000 (thirty million euros), the budget support action is composed of a budget support component with a maximum EU contribution of EUR25,000,000 (Twenty-five million euros) and a complementary support component with a total estimated cost of EUR5,000,000 (five million euros).
This State Building Contract (SBC) budget support programme will contribute to sustainable and inclusive growth and to the improvement of political and economic governance in The Gambia. The new government is turning to international donor to support the intended democratic reforms, to ensuring essential functions of the state and to re-launching socio-economic developments. Among the challenges ahead, the new authorities will face extreme high expectations of the population, as well as the need to urgently redress the economy and guarantee financial/budgetary stabilisation, despite the difficult political and economic legacy of the former president.
The recent change of leadership ending 22 years of dictatorship provides a historic opportunity, which the new government is determined to seize in order to a create a 'New Gambia', based on the democratic institutions, separate powers, the rule of laws and respect for human rights. It is in the interest of the European Union (EU) to support this change with all the available means and avoid any slipping back. The SBC will support the democratic transition of The Gambia by giving fiscal space in the fiscal year 2017 at a very clear stage of appointment of the government and election of a new parliament. The duration of the SBC will be one year for the budget support component and three years for the technical assistance part.
This programme is relevant for the United Nations 2030 Agency for Sustainable Development. It contributes primarily to the progressive achievement of SDG 1 'No poverty' but also promotes progress towards SDG 8 'Decent work and economic growth' and SDG 16 'Peace justice and strong institutions'.
Read Other Articles In Article (Archive)