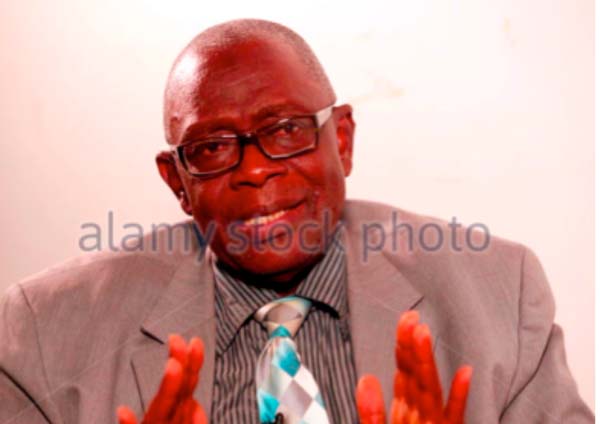 The Gambian economy has witnessed several setbacks in recent years that culminated to low growth output of 2.2 per cent in 2016, compared to 4.3 per cent in 2015, a press release by the Ministry of Finance and Economic Affairs has stated.

The release issued at the weekend, stated: "This low growth is the result of shocks in major sectors of the Economy – Agriculture and Tourism. The low performance in these two sectors combined with increasing poor performance in state owned enterprises has resulted to an unsustainable level of public debt of about 108 per cent of GDP as at end 2016.
"The composition of the public debt is a cause for concern with more than 60 per cent of the debt in domestic treasury bills with high interest rates. Over the years, domestic resource mobilization efforts has led to significant increase in both tax and non-tax revenues, however, the growing level of expenditures have overstretched revenue growth – especially from the late part of 2014 to 2016. Inflation has also picked up since the late part of 2015, reaching 8.9 per cent in 2016.
"Efforts are currently being made to return to fiscal sustainability through strong fiscal action to bring expenditures in line with resources availability while securing donor assistance to drastically reduce domestic borrowing and interest cost.
"In light of these developments, government intends to restore fiscal sustainability by adopting, but not limited, to the following policies:
"Periodical review of fuel prices, aimed at maintaining a full pass-through at all times.
The government has restructured its public debt by changing the composition of the debt profile and this action has helped to reduce the interest cost of debt on the budget. Furthermore, government intends to secure external financing that are asserted to be fiscally sustainable in line with our macroeconomic stability framework. Hence no new external loans shall be contracted if they are assessed to be fiscally unsustainable.
"We are in the process of revising the 2017 budget to reduce expenditures by about 1 per cent of GDP. This will be a difficult choice but has to be done to ensure that expenditures are aligned with our new macroeconomic policy direction.
"To eliminate ghost workers, we have launched staff audits and this exercise shall be completed in May 2017. The exercise could deliver substantial savings in the budget and would provide a sound basis for a more comprehensive civil service reform.
"In reforming State Owned Enterprises, the government plans to conduct forensic audits of all SOEs to uncover all frauds, embezzlement of funds in the past, stop leakages and strengthen SOE oversight going forward.
"The audit process is expected to focus on five SOEs that have been mostly affected by financial mismanagement of the previous regime."
Source: Ministry of Finance and Economic Affairs
Read Other Articles In Article (Archive)