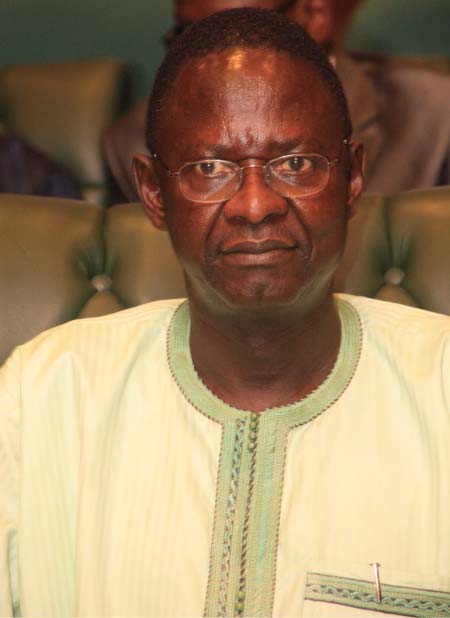 The Minister of Finance and Economy Affairs, Kebba Touray, has revealed that D7.3 billion is expected to be generated from tax.
This makes the role of taxpayers crucial in boosting economic development, the Finance minister said while delivering his statement at the GRA Taxpayers Appreciation Day event, held at the Paradise Suites Hotel in Kololi on Friday.
The day was set aside to recognise the role of taxpayers who pay duties on time and consistently.
Hon Kebba expressed appreciation on behalf of the Gambian leader for the wonderful initiative GRA has undertaken to reward or recognise taxpayers, who are the drivers of economic development in a nation.
"If you listen to the budget speech, D7.3 billion is going to come from taxes. We expect that to come from you the taxpayers," the Finance Minister stated.
He expressed confidence in the country's taxpayers, stating that given the track record and the motivation of GRA to bring them together to appreciate and recognise their compliance, the rate of tax compliance and the number of awardees would grow.
The Gambia has a tax-based economy that relies entirely on taxes to embark on development programmes, hence "tax is an important programme in our development", he stated.
"We don't believe that by raising tax we can generate more revenue, but we believe that we needed to continue on the part of tax reform to make it more appropriate so that people will not avoid it," he noted.
On the part of the government, he said they would continue on the part of reform.
"Our commitment is to continue to work with you, recognise you and to reward you for being the tax bearer of our economic development," he said.
The GRA and its staff would use its powers to ensure taxpayers know or get everything they need in order to increase the nascent level of compliance by using the appropriate code, he said.
The launching of the website was a clear testimony to that commitment, he said, adding: "Government values your contribution to the economy and it is in that regard this day was organised."
He further assured GRA that the Ministry of Finance would continue to launch its support to the initiative, to ensure that all the resources needed at their disposal are available to enable them to be more efficient in service delivery.
"The government values your contribution to the economy and the role you are playing," the Finance minister told GRA, adding that the Authority is encouraged to continue the good work.
Read Other Articles In Article (Archive)