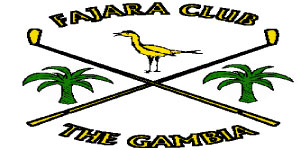 The President of the Gambia Golf Association, Ebrima Jawara, has rejected a notice to resign his membership from the main committee of Fajara Club. The notice was sent on Friday by Almamy Jagne, manager of the Fajara Club.
Reacting to the move, Ebrima said he could not be denied access to the course and club.  He said he was an honorary life member since 1975 and became a fee-paying member in August 2002, citing his rights under Rule 22.

Below is his letter to the members and trustees of the Fajara Club:
Dear Fajara Club Main Committee members and Trustees
Thank you for your letter dated 29th August 2012 asking me to resign my membership of Fajara Club, because I have proven not to be a loyal member of the club.
In any organisation run by honourable people, a scandal such as the land disposal would have led to people resigning. Needless to say there were blunders made by the club's officers and advisers,  as well as whoever prepared the deed of assignment in February 2012 that was never registered.
The letter dated 25 August suspending me is full of legal holes that I will not disclose at this moment (Refer it to your legal adviser). Hence the reason for my ignoring it.
The letter just tried to portray me as being a violent thug who posed a danger to the lives of the club's members and the club's property.
You know very well that you cannot deny me access to the course and club. I was an honorary life member since 1975 and became a fee paying member in August 2002. You will not deny me my rights under Rule 22.
I hereby give you until 12pm on Monday 3  September 2012 to withdraw your letter and have it duly minuted that my membership is uninterrupted, after which I will refer the matter to my legal adviser to take all necessary measures within the Laws of this country to seek redress against the club, its officers and trustees.
Of course my case this will see documents in my custody, as well as in the custody of the Club and other institutions and enterprises produced (willingly or by subpoena) to prove that I am a victim of a vendetta due to my exposing some of the club's transactions.
I hope you understand the seriousness of the matter.
Sincerely
Ebrima Jawara
Read Other Articles In Article (Archive)