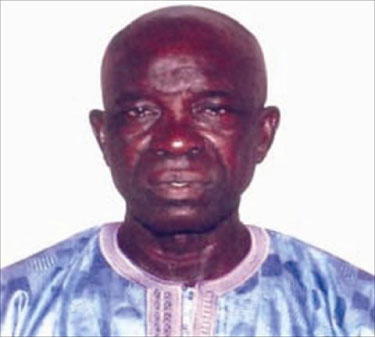 The Gambia National Olympic Committee (GNOC) will stage another extraordinary annual general assembly meeting on July 27 as part of a roadmap recommended by the International Olympic Committee (IOC).
The IOC has asked the GNOC to call its members to determine which among them is eligible to vote.
In a letter dated June 14 and sent to the President and Secretary General of the GNOC, Momodou Dibba and Peter Prom respectively, the International Olympic Committee (IOC) has confirmed they have no objection in principle if the GNOC agrees to convene a new Extraordinary General Assembly to review again the membership and voting rights of the few federations/associations in question, provided however that the following conditions are met:
1. The GNOC Constitution and the Olympic Charter must be strictly respected.
2. The GNOC cannot accept as voting members any federation/association which is not duly affiliated to its International Federation (IF) and/or not in good standing with its IF. This is a guiding principle - and objective criteria - which shall be respected as per the Olympic Charter. The GNOC will be able to offer any necessary assistance to the few federations/associations in question for them to meet the IFs' requirements and be affiliated to and/or in good standing with their IFs. However, until this is done and confirmed by the relevant IFs, those federations/associations can be invited by the GNOC to attend any meeting but without voting rights.
3. The specific cases in question will be considered or re-considered one by one at this new meeting of the GNOC Extraordinary General Assembly with a possibility given for the few federations/associations in question to be heard before the General Assembly prior to any final decision made by the General Assembly.
For that purpose, all those federations/associations in question shall be invited to this Extraordinary General Assembly and must be present.
4. It goes without saying that anyone who would refuse to attend this Extraordinary General Assembly would automatically disqualify him/herself and would have no legitimacy to claim anything after.
Everyone will have to accept the sovereign and final decisions (whatever they are) made by this Extraordinary General Assembly of the GNOC in accordance with the GNOC Constitution, the Olympic Charter and the IOC
6. The ongoing court case(s) against the GNOC shall be withdrawn with immediate effect, (which was withdrawn) and all pending internal issues of the GNOC must be freely discussed and decided within the NOC and by the GNOC's competent bodies.
July 27 proceedings, to be held at the GNOC Resources center, will start at 2pm.
Read Other Articles In Article (Archive)