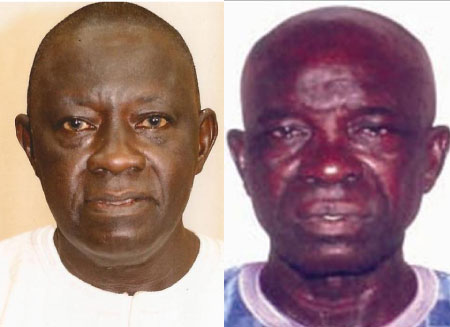 The High Court presided over by Justice E. F. Mbai yesterday issued an injunction in favour of three plaintiffs, restraining the holding of elections into the Gambia National Olympic Committee, GNOC, executive bureau planned for tomorrow Saturday the 23rd March.
The plaintiffs are Sheriff Jammeh, Jonny Gomez and Alieu Jallow and the defendants are Momodou Dibba, Beatrice Allen and Peter Prom.
The injunction filed in the High Court by lawyer Badou SM Conteh representing the plaintiffs reads:
"Having gone through the ex-parte motion dated 21st March 2013 and the affidavit in support of the said motion and having heard the submission of counsel BS Conteh ESq, it is hereby ordered as follows: That the defendants are restrained with an interim injunction whether by themselves,  their servants or agents or whosoever from conducting elections into the Executive Bureau of the Gambia National Olympic Committee on Saturday the 23 March or at any other date pending  the hearing and determination of the motion on notice for interlocutory injunction already filed. Adjourned to Wednesday the 24 April 2013 for hearing''.
Contacted for analysis of the order, a legal luminary told The Point that the injunction means there cannot be any elections in the GNOC until after Wednesday 24 April when the motion will be heard.
'So once the defendants are served or know about this, it definitely means that the scheduled elections this Saturday cannot now go ahead,'' he said.
Read Other Articles In Article (Archive)