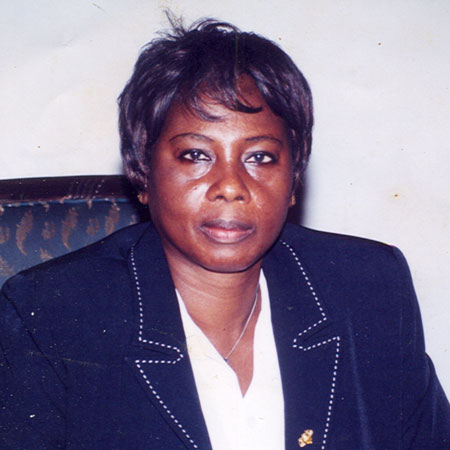 The Gambia Committee on Traditional Practices Affecting the Health of Women and Girls (GAMCOTRAP) on 1 April 2011 inaugurated its new head office in Kanifing.
The new complex, located opposite Sheikh Zayed Eye Care Centre, was built by the women's rights NGO-Gamcotrap.
Speaking at the historic event, Dr Isatou Touray, executive Director of Gamcotrap, acknowledges that there are many advocates for women and men but in Gamcotrap women are empowered to speak for themselves.
She said the issues they fight for are those issues affecting women emotionally and physically, affecting their body integrity, which are very intimate and private aspects of sexuality.
"Our work in communities is to support women to discover themselves and take leadership responsibilities," she added.
Dr Touray said that women constitute 50% of the Gambian population and they have competent skills and knowledge to share and demonstrate within the broader development framework.
She said that the centre will be used for training, research, consultancy, creating awareness and raising consciousness as well as developing capacity.
"We also contribute to national development by supporting the policy commitments made by government to promote and protect women and children's rights in The Gambia," said Dr. Touray.
The renowned rights activist further stated that their approaches to women's empowerment are embedded in feminist principles of working with men who care as partners in development.
For her part, Madam Berhane RAS-Work, the executive director of Inter-Africa Committee, said that 27 years ago Gamcotrap had no address; they used to communicate and meet somewhere to discuss their official matters.
However, she said, today there is an address and they can easily locate Gamcotrap for any official matters. "Today we are here inaugurating this magnificent building to house activities and programmes. This building therefore is a life monument for Gamcotrap."
Mr Yankuba Dibba, the Chairperson of TANGO the umbrella body of Gambian NGOs, commended Gamcotrap board of directors for taking the bold steps to approve the construction of the centre.
He said Gamcotrap is a visible and relevant institution that has been in existence for many years.
Mr Dibba said that since then the organization has been doing its best to support and promote the welfare of Gambia women. He called on other NGOs to emulate Gamcotrap for the good track records they have made the past years.
Foday Juwara, the consultant of FAMS Engineering, said the construction of the building started in 2006, done in phases and stages due to financial constraints.
According to him, the centre has offices; restaurant, guesthouse, and reception to enable it generate funds for its sustainability.
Mrs Amie Bojang-Sissoho, the programme officer of Gamcotrap, in delivering the vote of thanks, commended all those who attended the event.
Read Other Articles In Article (Archive)