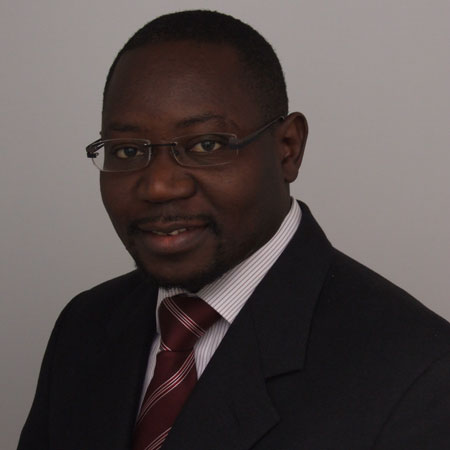 The opposition Gambia Moral Congress (GMC) has welcomed the release of Imam Baba Leigh of Kanifing Estate mosque after over five months in detention.
Baba Leigh was released last Friday after what GRTS news reports said was courtesy of a presidential pardon.
In a statement issued yesterday, the GMC said the release of Baba Leigh is new momentum to also release all political prisoners.
Below is the full text of the GMC statement:
The Gambia Moral Congress welcomes the release of Imam Baba Muhtarr Leigh from prolonged NIA detention without trial. This is new momentum to also release all political prisoners.
We had consistently expressed grave concerns against unlawful detention of persons, and we continue to urge the Government to comply with the provisions of the Gambian Constitution and its obligations under international laws.
We know that the over-whelming majority of Gambians agree with us, that being teachers of morality, religious leaders are under both divine and social duty to speak and write against the ills in our society.
Besides being moral leaders, they are also citizens whose rights to free speech and association are protected by our laws. Therefore, speaking against political excesses is Imam Leigh's moral duty as a religious leader, as well as his citizenship rights.
The two are not mutually exclusive. Forming or belonging to a political parry is not a legal condition under Gambian laws for Imam Leigh to make political statements elsewhere or on the sacred Mimbarr.
In consequence, we would strongly advocate as well as seek to protect the right of free speech for all Gambians, more so our community leaders such as Imam Leigh.
Prophet Muhammad, the Prophet of Islam was one such Imam who, not only was very critical and vocal against the excesses of the political ruling class, he raised armies to fight and defeat their oppression.
Imam Leigh, in our considered view is a true follower of the Sunnah of our Prophet, and deserves our support and commendation.
Elsewhere in Africa one of the strongest moral voices against the evils of apartheid was a religious leader, Bishop Desmond Tutu. Community leaders such as Imam Leigh serve as the conscience of our society. At GMC, we extend our strong solidarity to him, and wish him well.
Similarly, we urge the Government to restore the inalienable operational rights of Teranga FM, Daily News and Standard Newspapers. No nation shall thrive without a vibrant free press.
Journalists are essential partners of development, and it is in our nation's interest to nurture conducive environment for them to do their job.
A free press is the greatest bastion of democracy, and The Gambian press is doing a phenomenal job under existing circumstances. No one is perfect. We all get occasionally trounced in their pages for one reason or the other as public figures, and this should be a source of introspection, a reminder and the courage to do the right thing.
Yet the same press affords the opportunity to challenge and contest those assumptions in their pages. We strongly urge the government to practice greater tolerance and expand the democratic space for meaningful political participation of all Gambians.
Government should be the first defender of free speech. The function of a government is to do just that, and when it is reminded of this duty, it should be opportunity for reflection and reform, not victimization.
We would impress upon the Government that its citizens cannot be enemies to their own country.
Differences of political opinion, regardless of its intensity, can only serve to enrich our polity. It should be seen as a Gambian family conversation to advance our political discourse.
Part of our duty as citizens is to be supportive of our government when they deserve such, and to express our views freely where there is a clear divergence. We concede that it is not positive to oppose the government for the sake of mere opposition. It is also unacceptable to victimize a population for opposing the government and for demonstrating such opposition effectively in a legitimate manner.
It is bad politics to tread a path that may likely over-heat the polity. GMC urges the government to show its commitment to the rule of law through tangible sincere actions, not just by lip service.
Read Other Articles In Article (Archive)