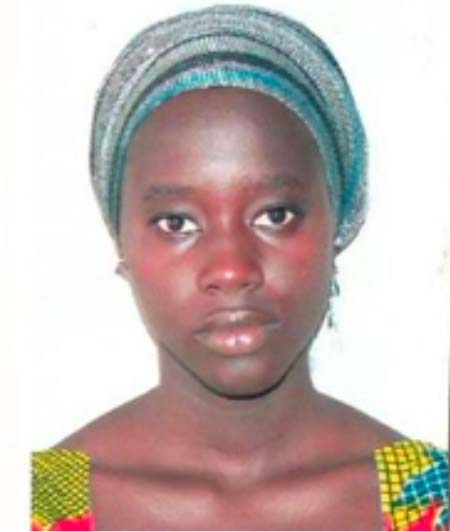 Sainabou Bahoum, a 22-year-old girl and resident of Bakoteh is seeking financial support from the Government, NGOs, Companies and individuals to undergo overseas treatment.
According to a medical report issued by Edward Francis Small Teaching Hospital, Sainabou Bahoum was presented to Accident and Emergency (A&E) Department on the 13 September 2011 with month history of chest pain, shortness of breath and palpitation.
The report added that the chest pain is centrally located, dragging pain which radiates to the left side of her chest, associated with palpitation and shortness of breath which is worst on postural changes and on exertion.
On examination, the report stated that she was stable, mildly pale, anicteric, acyanosed, afebrile to touch. There was no finger clubbing.
Cardiovascular system examination: she had a pulse rate of 98 bpm, blood pressure of 140/90mmHg. There was hyperactive precordium with pansystolic murmur at mitral area radiating to the axilla.
Gastrointestinal system: but for mild epigastric tenderness, there was no remarkable finding. There were no remarkable findings on chest and central nervous system examinations.
Chest x-ray: Massive cardiomegaly with increased pulmonary markings. Lung fields were clear. On conclusion the report said, Mitral valve disease (Mitral Regurgitation).
"Sainabou will benefit in a great way from seeking medical care outside The Gambia, especially in a facility where cardiac surgery is done," the report concluded.
Sainabou Bahoum, who walked into The Point Offices on Monday with his father told this reporter that, she has been working as unqualified primary school teacher with the Ministry of Basic and Secondary Education for three years, but has to leave the teaching because the chalk dust usually affect her.
She added that, she has been suffering from serious cardiac problem since her childhood which she believes could be congenital.
"My condition prevents me from living a normal life, not even doing basic domestic chores," she said, adding that she could not even walk for a long distance.
Anyone willing to help Sainabou Bahoum can contact her on +220 3454443 or better still contact her father Alieu Bahoum on +220 9920971.
Read Other Articles In Article (Archive)