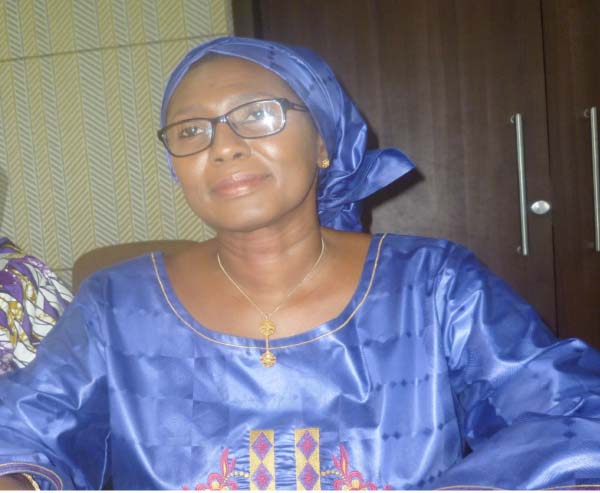 The Gambia Investment and Export Promotion Agency (GIEPA) is the latest to face the joint session of the Public Accounts and Public Enterprises committees (PAC/PEC) of the National Assembly for scrutiny of the institution's activity report 2014.
Presenting the report before deputies, the Chief Executive Officer, Fatou Mbenga-Jallow, said the most exciting development in her institution in 2014 was the opportunity to have Empretec Gambia Project anchored at GIEPA with the enterprise support department serving as the National Empretec Centre.
Reflecting on the annual report of 2014, she told lawmakers: "The year 2014 was no different from the past years for the GIEPA team in terms of enthusiasm, commitment and team dynamism in the execution of our functions as the key player in the drive to make The Gambia a middle-income country by 2020."
The GIEPA CEO highlighted some of the achievements and programmes her institution was involved in, in 2014, when GIEPA facilitated and hosted 13 awards missions from nine countries including the USA, Saudi Arabia, South Africa, India, Senegal, and Spain with interest in various sectors, as part of their efforts to attract investments to The Gambia.
However, she added, the search for FDI - foreign direct investment - goes in tandem with encouraging and facilitating the setting up of domestic investments, as well as providing the requisite support to existing ones.
Given the importance of existing investments as a reference point for potential investors, a great deal of time and effort was spent in providing aftercare services to these existing investments, she added.
She disclosed that during the year under review, eight companies were approved for the award of fiscal incentives through GIEPA.
All the companies except one were operational by the end of the year, she said, adding that they are expected to invest a total of US$23.64 million and create 773 jobs during the period of their tax holiday.
Mrs Mbenga-Jallow further said GIEPA and other projects have been working closely through the support of the World Bank via the Gambia Growth and Competitiveness Project.
GIEPA started work on the Development of a Country Brand and online investments benefitting from tax holidays, she said, adding that the Minister of Finance and Economic Affairs did launch the online platform.
"In our aim to better focus our services to the business community, a business survey kicked off in December 2014 and completed in 2015," she told deputies.
"The International Trade Fair Gambia 2014 provided significant visibility for GIEPA and its support for MSMEs with the agency fully funding 15 stalls, getting 3 from the Ministry of Trade and leveraging our partnership with The Gambia Commercial Agriculture and Value Chain Project (GCAV) to support the participation of an additional 15 businesses."
GIEPA is expected to go back today to the National Assembly for consideration and adoption of its report by PAC/PEC.
Read Other Articles In Article (Archive)