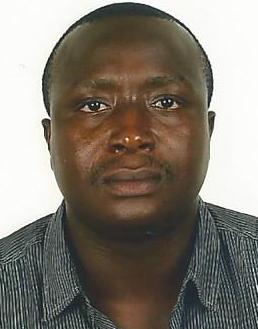 The Gambia Football Federation (GFF) has issued a technical report outlining its technical programme for the year 2014. It was tabled before the extra ordinary general assembly delegates Saturday which endorsed it. For purposes of better understanding we reproduce the report in full below:
GFF goals and objectives will be centered to the following;
1.Player Development
2.Coach Education development
3.Specialized field programs
4.Qualification to International Competitions CAF/ FIFA.
GFF is going to focus on developing more players at different categories and also arrange orientation seminars, courses and other programs in conjunction with CAF/FIFA programs to ensure transfer of knowledge.
The GFF is going to be committed to (The Every Child Matter Agenda).
This will establish best practice in setting up guidelines, in introducing policy framework where all grassroots/youth Teams will be giving high priority in our development initiative.
DEVELOPING TECHNICAL LEADERSHIP FRAMEWORK:
The GFF technical framework;
1.Technical Director
2.Director of Technical Training Center/ Center of Excellence
3.National Team Coaches of all Categories.
The Technical Director will prepare or design a Technical framework for future developmental programs for all the teams from grassroots i.e. Bottom up.
The National Team Coaches prepare and develop players to be ready for future competitions. A Coach role is very key in our developmental programs. He/she has to have several qualities, knowledge, motivating, sensitive to individual needs and also good in problem solving.
The role of the coach is probably the most demanding, because it requires the greatest degree of knowledge and skills to build good team from low skills to high skills.
THE GFF FOUR YEAR FOOTBALL DEVELOPMENTAL PLAN:
The GFF in collaboration with the Government of The Gambia through The Ministry of Youth and Sports will recommend to the appointment of national coaches which will be based on competence. The GFF will also recommend into having seven regional football coaches to be attached to the Regions who will be working with Regional Associations. They will be assigned with responsibilities to assist and coordinate football development in the Regions from grassroots and youth category.
The GFF on annual basis will organize orientation courses for all developmental and Regional Coaches to enable them to work effectively and efficiently. The regional Developmental coaches will have additional responsibilities of building district and Regional Teams (Male/Female) Grassroots/ Youth Categories.
The Regional Football Coaches will be required to submit monthly and quarterly reports endorsed by the Regional Football Association Presidents on their activities to the Technical Director.
The Technical Director who will be working with the Coaches will be conducting visits to the regions to interact with the coaches in identifying their needs in working together to try to solve them.
PROVISION FOR ARTIFICIAL TURF:
I am happy to inform delegates at this juncture that we have engaged FIFA during the President's visit to Zurich on the need to help in building another Turf, which is approved. This will be taken to one of the Regions.
This will also be a great opportunity for the players in the regions to have an opportunity to play on a good ground. This will help build player capacity and skills in the Regions which is one of our key objectives to develop players from grassroots across the board from Kartong to the last Village in URR.
RUNDOWN OF 2O14 CALENDAR:
The rundown of 2014 calendar will be a busy year for all the Teams.
National League Start after the Super Nawettan Competitions and also we have registered Biko and Gamtel/Gamcel FC for International Club competitions. This will be encouraged by the GFF, because it is good for our league and will also give exposure to our players for international competitions. This will make them to be ready for national duty and for any future international competitions. Players will also have the opportunity to be identified by international scouts. This can be good for the players, club and country.
TARGETS SET FOR 2014/2015 NATIONAL COMPETITIONS:
GFF has already engaged The Ministry of Youth and Sports as a major stakeholder in the registration of the National teams of all categories, having received invitations from CAF/FIFA for the following competitions.
a.         11th edition of The Africa Under-17 Competition in Niger
b.         19th edition  of The Africa Under-20 Competition in Senegal Dakar
c.         Qualification for the U-23 Team Competitions
d.         30th edition in of the Senior National Team Competition in Morocco
On that note,    
I wish to seize this opportunity to thank His Excellency the President of the Republic of The Gambia Sheikh Professor Alhagie Dr Yahya A. J. J. Jammeh, who is the chief Petron of the GFF and the highest sponsor of football in this Country. I would also like to thank all our sponsors who have been with the GFA/GFF in all these years, the Ministry of Youth and Sports, in their immense contributions to football, our sponsored partners with Gambia for Gold; i.e. Gamtel/Gamcel, GTBank, Gambega, Seaview.
I would also want to challenge other public and private institutions that are not in football to come onboard to help us develop, improve and promote this beautiful game in this beautiful Country The Gambia; to also help the child who is all the way in the last village of The Gambia realize his or her dreams in becoming a very good footballer and one day to win the Nations Cup for The Gambia.
GFF 2014 technical programs of activities
Football House
Kanifing
SUPER CUP: Steve Biko Vs Gamtel
December 28th 2013.
National League Championship (Male Competition)
3rd January 2014
1st Division
2nd Division
National League Championship (Woman's Association Football)
8th February 2014.
1st Division
2nd Division
The FF Cup Competition 25th April 2014.
•1st Division
•2nd Division
Regional Association League Championship (Male Competition) starts December to June.
Total teams from 6-12 Teams. League Teams
•  3rd Division
Regional Association League Championship (Women Competition) December to June
•3rd Division
2015 Interconnected Regional Association Leagues Championship
•2nd Division
2015 Regional Association Elite Play Off League System
•Playoff System
•Qualification Into National 2nd Division League
CAF Clubs Championship January 2014
•League champions: FC Steve BIKO
•FA Cup Champions: FC Gamtel
Registrations of Various National Teams for World Cup/Nations Cup Qualification
•Senior National Team
• U-23 Olympic/Local National Team
•U-20 National Team
•U-17 National Team
U-15 National Youth League Championship
•GFF League System
•GFF FA Cup Knock Out System
•Playoff System (Promotion/Relegation)
School Of Excellence (FIFA Goal Project)
Talents:
•Elite Youth Tournament
•Football Training Centers (Academy)
• Reserved Teams
Women Empowerment Football Tournament (Nationwide)
•A Week Program (FIFA Goal Project)
•Festival
•Conference
GFF Grassroots Day Award (Festival)
•Football For All (Mass Participation)
•Recreational centers 6/12 years
•Mixed  Gender Program
•Annual Program
•Host Bidding System
Friendly International Test Games
•Various National Teams Engagements
FIFA/CAF/Olympic Solidarity Member Associations Courses
•Coaches
•Referees
•Medical
•Administrators
•Match Commissioners
•Players Agents
End of Year Coaches Conference
•Review Of The National Competitions
•Review Of National Teams Campaign
•Presentations Of Shared  Knowledge Based Topics 
Read Other Articles In Article (Archive)