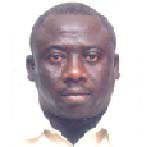 For the first time since deciding not to release the results of the MRI test on the Under 17 squad, the Gambia Football Association, GFA, has thrown more light on the issue, which has kept the nation speculating over the fate of the team, just a month before kick-off in Nigeria.
The tests, mandated by FIFA to curb age cheating in cadet competitions, were conducted in Dakar almost two weeks ago, but the results remained top secret as the GFA argued that revealing them will not protect the image of the players .
However, speaking on the BBC Network Sports Wednesday morning, GFA's President Seedy Kinteh disclosed that close to 50 players were tested in Dakar, but maintained that he could not give the results as he did not have the list with him then. He nevertheless hinted that a total of 28 players will be leaving for a tour of the UK on Friday
This is the closest clue as to the identity of the post MRI squad players.
The decision to hold the results from the public had received mixed reactions. While some agreed with the GFA's position that any public announcement of the results can psychologically affect a player who has failed the test, many said the decision would only help to fuel speculation and unnecessary attention.
Read Other Articles In Article (Archive)