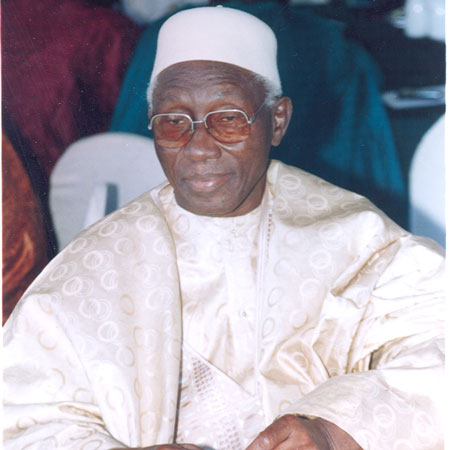 The Normalisation Committee of The Gambia Football Association (GFA) at its executive meeting held last week, unanimously agreed to hold the second adoptive congress for the new constitution on Saturday 13 April 2013 at the Independence Stadium Friendship Hostel hall.
This development is sequel to an earlier demand by FIFA after the first constitutional congress held on Saturday 8 December 2012 was rejected by some voters, which the world football governing body later realised to be clubs that had not been playing regular football under GFA competitions, as well as "some ghost clubs that do not exist at all".
FIFA having consulted their envoy to The Gambia who witnessed the adoptive congress and other relevant stakeholders that culminated in their Member Associations meeting held in Zurich concluded among other items The Gambia's fate at its last adoptive congress and therefore formally wrote to the GFA to hold another congress under the new dispensation that would allow only legitimate stakeholders (teams that play regular GFA competitions) to partake in the forthcoming adoptive congress.
In a related but separate development, the Normalisation Committee (NC) is said to be dismayed by statements contained recently in some media headlines relative to the said subject matter.
Reports that FIFA has been falsely informed about the current situation in The Gambia are "misguiding and erroneous", the committee said.
FIFA needs not to be told about events happening in The Gambia because the body has been closely following the country's football ever since and are cognizant of the prevailing conditions, added the committee.
Furthermore, they noted, FIFA has sent an envoy in the country to monitor the situation and also help in the process of normalisation.
"The world football governing body was in all cases monitoring events in The Gambia and had tangible clues about the country's football evolution and cannot therefore be fooled for selfish interests," the NC states, adding that it is at the forefront of decentralizing football, hence its new device to cater for Regional Football Associations as contained in the new draft constitution flatly voted against by some clubs at the December 8th Adoptive Congress.
The NC described the statement as "baseless, misleading and egoistic on the part of the authors".
The GFA therefore calls for the continuous cooperation of the general public ahead of the new date now scheduled for Saturday 13 April 2013 at the Independence Stadium.
Read Other Articles In Article (Archive)