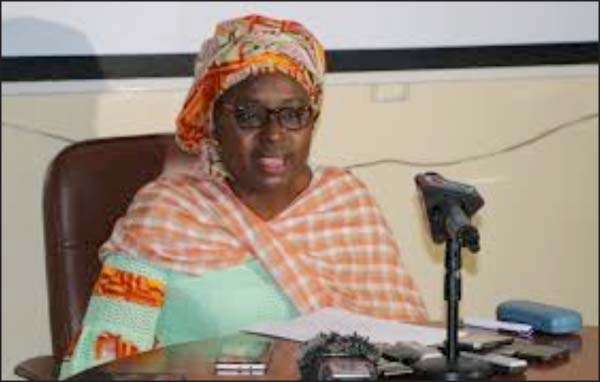 Fatou Kinteh, minister of Women, Children and Social Welfare has said that the government of The Gambia recognises that gender equality and women's empowerment are critical enablers to the attainment of sustainable development goals as enshrined in the National Development Plan (NDP) 2018- 2021 as well as the Strategic and Action Plan 2020-2024 of the Ministry of Women, Children and Social Welfare.

The minister made the statement last Friday at her office in Banjul as part of activities marking the International Women's Day which is celebrated on 8 March globally. She said the achievement of the ambitious sustainable Development Goals (SDGs) requires transformative shifts, integrated approaches and new solutions, particularly when it comes to advancing gender equality and the empowerment of all women and girls.
"We recognised that slow progress in the attainment of international commitments particularly the 12 critical areas of concern of the Beijing Platform for Action and the 2030 Agenda are due to gender inequality and low representation of women in decision making positions and other negative cultural norms such as FGM/ C and Child Marriage."
Minister Kinteh added that the Gambia remains committed to the attainment of 12 critical areas of concerns, aligned with National Development Plan 2018-2021, Gender and Women Empowerment Policy 210-2020, the Strategic Plan of the Ministry of Women, Children and Social Welfare 2020-2024, Education Policy, Agriculture and Natural Resource Policy, the Health Policy to name a few.
Since the ratification of the Beijing Platform for Action in 1995, The Gambia registered significant gains in the advancement of women and girls. Despite efforts to eradicate poverty over the years, poverty levels remain quite high the percentage of households living below the poverty line of 1.25 dollars per day increased from 48.4 percent in 2010 to 48.6 percent in 2015 with women facing the brunt of it.
Read Other Articles In Article (Archive)