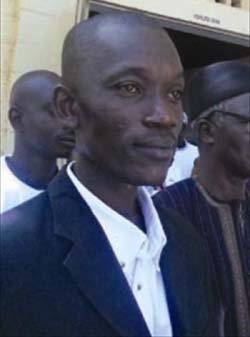 A five-day training organised by the Gambia Emergency Agricultural Production (GEAPP) for regional agricultural field staff ended recently at the Wellingara Horticultural Centre.
The training that ended with awarding of certificates to participants was funded by the EU, the World Bank, and the Government of The Gambia.
In his remarks at the closing ceremony, the regional agriculture director for Lower River Region, Falalo Touray, thanked the management of the GEAPP for building their capacity on data collection, production and management.
He described the GEAPP as one of the best projects in the country geared towards enhancing agricultural production.
"This training is very timely and is worthy of emulation by other units," Mr Touray said.
He advised the participants to put into practice the skills acquired from the training as well as disseminate the information to the grassroots level.
For her part, the monitoring and evaluation officer for the GEAPP, Ms Yassin Khan, expressed delight at the level of participation of the participants.
Their interaction and participation was excellent, he said, calling on them to continue the hard work.
Khan also advised the participants to put the knowledge gained from the workshop into practice "for the best interest of the farmers".
"The main objective of this training was to build the capacity of the field staff on the areas of data collection and other best practices in the cropping system," he said.
According to her, there is no doubt that with the knowledge gained from the workshop participants would be well informed on the issues discussed.
Madam Khan also used the occasion to thank the participants for their active participation and urged them to continue the momentum.
The project coordinator, Sheikh Tijan Sosseh, described the training as very successful since the participants responded also massively to the invitation and participated effectively during the five-day lesson.
According to him, since he took over the project there had been so many challenges but with the support and involvement of all the stakeholders such as the farmers, the military and even the media, the project had been successful.
In his closing remarks, the deputy permanent secretary of the Ministry of Agriculture, Sherifo Bojang, hailed the management of the GEAPP for building the capacity of the agricultural field staff.
Without accurate data there would be no proper planning in their working system, he noted, saying: "Therefore coming up with this type of training is a step in the right direction."
Read Other Articles In Article (Archive)